Truck Of The Irish: 'Takeover' Continues With Record Number
Sunday, October 28 2018 @ 08:17 pm ACDT
Contributed by: Wesley Hull
Views: 1,108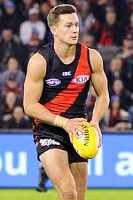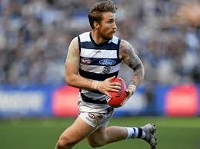 Marc McGowan from the www.afl.com.au website reports on the growing number of Irish footballers signed or about to be for the 2019 season. Following is an extract from the story. 
AN UNPRECEDENTED number of Irishmen are set to compete in the AFL next year if North Melbourne's bid to lure a prospect from a small county is successful. 
Red Óg Murphy, a forward from Sligo, is that player. 
Óg is the Irish equivalent of 'junior', for the uninitiated, but you can already take a pretty accurate stab at what his nickname will be in Australia. 
He could follow countrymen James Madden (Brisbane), Mark Keane and Anton Tohill (Collingwood), Stefan Okunbor (Geelong) and Callum Brown (Greater Western Sydney) into the League in 2019.
 Murphy's looming signature would bring to 14 the Irish footballers on AFL lists, one more than ever before despite four such players retiring or being delisted this year. 
That would be two extra than the 2018 season, one above the 2017 figure and three more than 2016. But there were only six Irishmen in the AFL as recently as four years ago. 
This year's Irish raid is a somewhat extraordinary development, given there are typically only a couple of recruits – and usually just one – from the Emerald Isle each off-season. 
"I think there's just more awareness about that Category B prospect," one Irish AFL scout told AFL.com.au. 
"It's like, 'We've got a spot here, these guys are presented to us, it's a free hit and what have we got to loseω'. 
"If it comes off, great, and you can finish up with a Zach Tuohy or whatever, but if it doesn't, well, you've only used up a Category B spot, which you weren't going to use anyway, so why not take a chanceω"
The Irish players are mostly plucked from the thriving, but amateur, Gaelic football scene, with some identified as young as their mid-teens and others not until their early 20s.
What began as 'the Irish experiment' in 1983 is no longer considered experimentation, at least for most AFL clubs, with the Giants the latest to take the leap in recruiting Brown. 
To read the full article from Marc McGowan, click on the following link to the story on the AFL's website: http://www.afl.com.au/news/2018-10-28/truck-of-the-irish-takeover-continues-with-record-number