Stade Toulousian Taste Opening Victory
Sunday, October 28 2018 @ 12:47 pm ACDT
Contributed by: Wesley Hull
Views: 1,078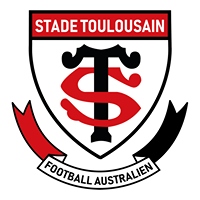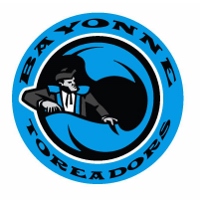 The 2018/19 CNFA Leo Lagrange season kicked off in France this weekend. Last weekend's scheduled clash between the ALFA Lions and Perpignan Tigers did not proceed, leaving this weekend's games as the season start on field.
With matches played in both Paris and Bordeaux, there were some significant results for a new-look CNFA. The reimagining of the former Toulouse Hawks and Blagnac Aviators saw the new entity – Stade Toulousain – take the field to win against the Bordeaux Bombers. New team, the Bayonne Toreadors, pushed the Paris Cockerels in their debut match and the Paris defeated the Cergy-Pontoise Coyotes convincingly.
In Bordeaux, the Toulousain team kicked away to a handy 20-point lead in the opening quarter against the home team. The same margin separated the teams by the main break with the Bombers determined to stay in touch and they crept to within 10 points by the final change. But the Stade Toulousain team unleashed a huge final quarter to run out eventual 37-point winners.
The Bayonne Toreadors had been quietly developing behind the scenes in recent years and high hopes were held that they would be competitive from Day One. This proved to be exactly the case as they harried and harassed the Cockerels all day. Down by just 16 points at the first change, the Toreadors looked like dropping away from the Cockerels to train by 28 points at the main break. But the Toreadors won the second half, clawing back and keeping the Cockerels honest to go down by only 20 points. It as an encouraging debut for the Bayonne team – especially up against the reigning premiers on their home turf.
The Paris Cockatoos started their season well against the Cergy-Pontoise Coyotes. Getting the advantage early, the Cockatoos had opened up a handy 19-point lead by the main break. But the further the game went, the more dominant the Cockatoos became, finishing up resounding 51-point victors. After being hammered in last year's grand final, the Coyotes would have been hoping for a more positive start to the new season. Now, they will need to recalibrate again ready for their next clash.
Final Scores:
Stade Toulousian 122 d Bordeaux Bombers 85
Paris Cockerels 12 8 80 d Bayonne Toreadors 8 12 60
Paris Cockatoos 16 19 115 d Cergy Pontoise 9 10 64