CrossCoders' Bonner snapped up by GWS Giants
Thursday, September 27 2018 @ 07:55 pm ACST
Contributed by: Troy Thompson
Views: 1,084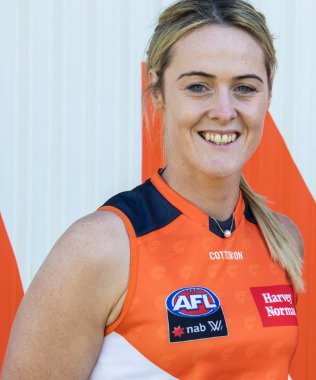 Gaelic Football star Yvonne Bonner is the second CrossCoders athlete signed up today.  She has joined the GIANTS as a rookie signing for the 2019 AFL Women's season.
Bonner, from Donegal in Northwest Ireland, is set to follow in the footsteps of Cora Staunton by becoming the second Irishwoman to sign for the GIANTS AFLW team.
The 31-year-old, who has been nominated for her second All-Star award, is hoping to have the same impact as Staunton, who lit up the competition with her attacking flair and unique kicking style in 2018.
"For this to actually come true, it's like a dream, I suppose, to know that I'm the next Irish girl to come out after Cora," she said.
"I play full forward back home for Donegal, so I'll play quite similar. It'll just take a while to get used to the different ways of marking and stuff like that."
GIANTS AFLW Head Coach Alan McConnell identified Bonner at the recent CrossCoders trial in Melbourne, which saw Bonner and 17 other athletes from six countries take part in a camp to test their abilities in a bid to be drafted or rookie-listed.
"It's fun, it's great for our footy club and exciting for our playing list to add more talent like this," McConnell said.
"In the Gaelic game she plays a similar role to that of a forward, a goal-kicking forward.
"Because of her endurance she plays a bit higher, (so) she's probably more of a traditional centre half-forward in that sense."