Bahrain To Host AFLX Middle East Pre-Season Cup
Thursday, September 20 2018 @ 06:59 pm ACST
Contributed by: Wesley Hull
Views: 1,711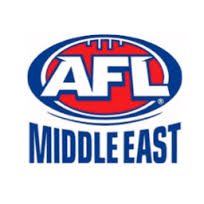 As part of their slow burn towards a return to full competition in the AFL Middle East, the Bahrain Suns will host the region's AFX tournament next month. With their rebranding and rebuilding program last year, the Suns had planned to be back in action for the 2018/19 season. That goal will wait a little longer, but their involvement in the AFL Middle East pre-season competition will certainly boost interest and support.
In a media release from the AFL Middle East, "on October 12th, AFLME will conduct an AFLX style tournament which will comprise of all teams from of the competition. The tournament has been scheduled to take part in Bahrain to engage other areas of the Middle East to get involved in the league and potentially use this for expansion into the future."
"The event is planned to take place on the 12th of October and commence with the first bounce at 1100 local time. There will be 5 games (6 round robin games and 2 finals) in total and the event should be complete no later than 1600 local time the same day."
"There is an evening event planned around Oktoberfest which all travelling parties are invited to attend."
Whilst the Bahrain Suns will not have a full team in the event, the potential is there for interested local players to link with established clubs – the Dubai Dragons, Entertainer Dubai Dingoes, Multiplex Bulls and Abu Dhabi Falcons – to gain experience and excite the local crowd.
The new AFL Middle East home and away season commences on Friday 9th October with a double-header match at Sevens Stadium in Dubai. The titleholders, Dubai Dragons, will be in a grand final rematch against the Multiplex Bulls and the Entertainer Dubai Dingoes will meet the Abu Dhabi Falcons (see
Middle East Ready To Rumble
).