Dockers and Axemen To Rock Stockholm
Tuesday, September 18 2018 @ 09:00 pm ACST
Contributed by: Wesley Hull
Views: 1,239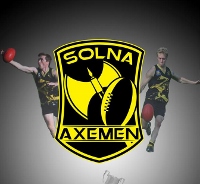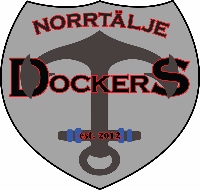 After a closely run season in the Stockholm Australian Football Federation (SAFF) competition, the Norrtälje Dockers will clash with the Solna Axemen in the 2018 Grand Final. Having won their respective ways into the biggest game of the year, both teams will put on a great show in front of the Stockholm locals at Skarpnäck Sportfält. The SAFF Grad Final is one of the premier sporting events on AFL Sweden's calendar.
The Dockers will play in their second Grand Final. They already have a 100% record in the biggest game of the year, having won their one and only back in 2016. After finishing the home and away season on top of the ladder, the Dockers will start slight favourites. The two teams have clashed three times this year, with the Dockers winning two of those matches.
However, the Axemen will look to their first meeting of the season when they downed the Dockers by 55 points on the Dockers' turf. They know they can win when the stars align. The Axemen will also be out to make up for last year's premiership loss to the Södermalm Blues.
Nevertheless, since the mid-season break the Norrtälje Dockers have had an almost ideal preparation, winning all of their matches. By comparison, the Axemen have had a less perfect run with their loss to the Dockers. The raw evidence suggests a Dockers flag.
But Grand Finals don't always work that way. The secret is the best drilled, best performed and best emotionally resilient team on the day and both teams will be aiming to bring that combination this weekend. The Solna Axemen will be especially mindful of that and will be playing their hearts out to avoid back-to-back Grand Final defeats.
It is sure to be a huge game.