Shanghai Tigers Retain China Cup
Monday, September 17 2018 @ 07:13 pm ACST
Contributed by: Wesley Hull
Views: 1,337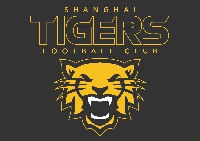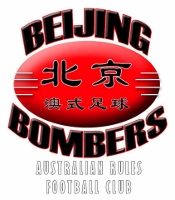 Ask any red-blooded footy follower in either Shanghai or Beijing what is the biggest match in China, they will most likely NOT mention the AFL clashes between the Gold Coast Suns and Port Adelaide. The Holy Grail in China is still the historic China Cup. For years, the Shanghai Tigers and the Beijing Bombers have contested the cup for the bragging rights as the best Australian Rules football team in China.
Last weekend, the latest instalment of the China Cup was played in Beijing. Once again it was the Shanghai Tigers victorious over the Beijing Bombers, holding on in a tight match to win the battle by just two goals. The finalscores saw the Tigers 10 12 72 down the Bombers 9 6 60. The victory ensures that the China Cup remains in Shanghai until 2019 when the two clubs lock horns again.
Of particular interest in these clashes is the involvement of Chinese nationals in he teams. Those numbers are low – the teams are still heavily the domain of the ex-pat Aussies that put the clubs together. However, over time, provided the AFL still makes games in China a priority in their longer-term strategic Asian planning, those numbers could slowly grow as more Chinese people become familiar with the game and want to give it a go.
That may be a long way down the track, and the AFL is still negotiating with teams that are prepared to play in China with the Gold Coast Suns expressing that they are no ken on returning. But it is a slow burn and there will be teams returning in 2019.
Just at the moment, however, the Shanghai Tigers are the toast of China as they revel in retaining the China Cup after their victory in 2017 also. Now the Bombers will be plotting a Tiger demise for 2019.