Spirit Of Ancient Egypt
Wednesday, August 22 2018 @ 09:33 pm ACST
Contributed by: Wesley Hull
Views: 2,054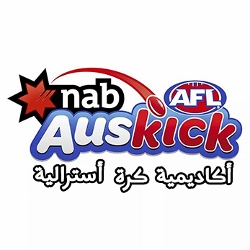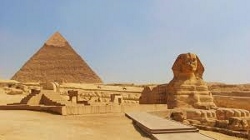 Whether you use the analogy of a strong wind blowing in from the Sahara, a tide relentlessly crossing the Mediterranean or a powerful new current flowing down the Nile, there is definitely something flowing into Egypt – a new game taking root in the land of one of the world's oldest civilisations
Professor Mohammed Hashem from the American University in Cairo takes up the story. "Yes, AFL is alive and well here in Egypt thanks to our fantastic university and our great team. Egypt is rich in sports culture and the two predominant sports here are soccer and of course handball which the Egyptians are very good at on an international level."
(Pyramids Picture Credit -www.mustseeplaces.eu)
"So, Aussie Rules is basically at this stage of their education on the game, a combination of the two. That said, the revellers here are finding the many goals very exciting, along with the speed and endurance of the game. I am marketing the game as a high end endurance sport with many life skills associated with playing it."
"We have made Arabic commentaries for some of the matches to help with understanding the many rules involved. Once you see the page [the Auskick in Egypt Facebook page] - [we can discuss with] more clarity what exactly we are planning for this rich 100 million population soccer mad nation."
"I strongly believe if we can establish AFL here on a bigger level this could definitely be a great export product for Australia."
Hashem has already laid the bedrock for the sustained future success of the game in Egypt. The Auskick clinics now being offered through the AUC (American University in Cairo) have already attracted solid numbers, with kids eager to take up the new sport. Unlike some developing leagues or clubs that grow from an ex-pat base of older players, the Egyptian venture is growing from the roots up. The logic being that if enough kids take up the sport then a ready-made base will exist to grow the game further.
Without worrying about logistics initially, there is certainly the capacity for a burgeoning Egyptian football presence to play against some nearby Middle East teams as well as those in southern parts of Europe.
There is even a ready-made ambassador for the game in Egypt with former St Kilda player, Ahmed Saad, being the first Egyptian player in the AFL. Now running around for West Preston-Lakeside in Victoria's Northern Football League, Saad might make the perfect spokesperson in Australia to promote the Egyptian game.
ESPN reporter Callum Godde filed a story this week that featured an interview with Professor Hashem. The article details the journey so far for footy in Egypt, framed against the exploits of Australian soldiers playing the game in the shadows of the pyramids before their fateful journey to ANZAC Cove. Professor Hashem looks at the progress already made as well as the challenge ahead.
To read the article, go to:
http://www.espn.com.au/afl/story/_/id...ury-anzacs
There is much to be excited about in Egypt, and to give a fresh, novel perspective, that excitement is currently being driven by kids. However, if Professor Hashem has anything to do with it, that is about to change.