Bayonne Toreadors To Debut In France
Sunday, August 19 2018 @ 02:38 pm ACST
Contributed by: Wesley Hull
Views: 2,302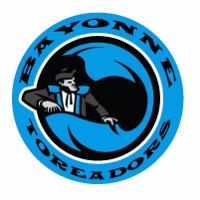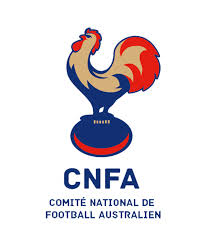 The new CNFA fixture for the 2018/19 Australian Football season has been released. With the Coupe de France kicking off in Bordeaux next month, the first round will commence on 20th October. The new season sees more changes, with a nine-team competition welcoming the Bayonne Toreadors to the CNFA.
Another significant change is the dropping of the Blagnac Aviators brand in favour of two Toulouse-based teams – currently under the monikers of Toulouse 1 and 2. The format will see nine rounds across the period October to May and a grand final in June. Again, there will be a mid-season break from mid-December to early March. The Coupe du Nord (North Cup) and Coupe du Sud (South Cup) will be played in February. The season gets under way a week after the Euro Cup in Cork, Ireland.
The most interesting addition is the Bayonne Toreadors. Bayonne is a small city located in the far south-west of France, in the Basque region. It sits some 30 kilometres from the Spanish border in an area with a long history of bull-fighting, hence the nickname "Toreadors". The club has been developing in the background of the CNFA's past seasons and they are ready to step up into the "big league" of French clubs.
French fans don't have to wait long for the anticipated gran final replay, with the Paris Cockerels clashing with the Cergy-Pontoise Coyotes in the opening round. It was only back in May when the Cockerels claimed the 2017/18 title and they will be primed to defend it from the opening bounce of the new season.
The Toreadors will be in action immediately, playing against the Cockatoos in Paris. The ALFA Lions, still smarting from missing the last season's finals after taking the 2016/17 title, will host the Perpignan Tigers and the Bordeaux Bombers will host the Toulouse Hawks (1) team. The second Toulouse team has the opening round bye. The Bayonne Toreadors must wait until the second round for their historic first home match when the ALFA Lions come to town.
Nestled neatly between the Irish and Swedish Euro Cups, the season blends tidily with the Champions League in Amsterdam in April and the ANZAC Day match in Villers-Bretonneaux. There is also provision for two dedicated women's rounds and allocated time for any postponed matches.
Whilst the Strasbourg Kangourous will not have a team playing in the CNFA's Leo Lagrange premiership season, they remain a part of the footy landscape, being the hub of international preparation for teams ahead of the Euro Cup in Cork, opening doors to a future re-entry to the competition.
There is much to cause excitement with the new season, but generating much of that excitement will be the new boys in town – the Bayonne Toreadors.