Irish Warriors Take Series Against USA Revolution
Tuesday, August 07 2018 @ 08:29 pm ACST
Contributed by: Wesley Hull
Views: 937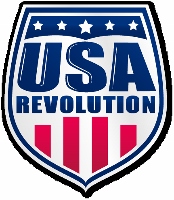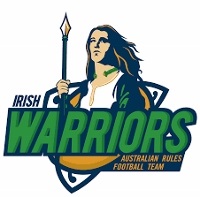 The visiting team from the USA came up against the Irish Warriors in the final match of their tour on the weekend at Islandbridge, Dublin. The tour has been a huge boost for both national teams and an enormous success. Following is the match report from the AFL Ireland Facebook page, looking both at the game and the recognition of the many people who brought such an event together.
After a rousing 3/4 time huddle, with their backs to the wall, the Warriors came out hard in the last quarter and every player to a man stepped up to claw back the deficit and drive ahead with an outstanding 5 goal quarter. 
USA Revolution players are devastated after coming so close having played their best footy of the tour but the weeks exertions ( 3 games in 6 days) definitely seemed to take their toll in the last 10 mins as the Warriors stepped into overdrive. Still, Revolution fought to the very end and were out on their feet at the final siren.
 An outstanding game to finish a brilliant tour.
Great comeback win for the Irish Warriors to make it 2 from 2 against the touring Americans. Great week for footy in general with both squads getting hugely valuable hit outs and most importantly of all, the wheels are now firmly in motion for more regular tests between these great footy rivals on both sides of the Atlantic over the coming years.
We will catch up with Head Coach Brian Currane for his thoughts on the team's performance across the week over the next couple of days.
Huge thanks to a number of people most particularly John Enright and Dave Walsh for umpiring. Congratulations to John and Gwen on the arrival of a baby boy just a couple of days prior to the game so everyone was extremely grateful to John (and indeed Gwen ) for making it possible for "Toasty" to be there. Special thanks to "Walshy", Warriors and Dublin Demons Legend, for helping out at short notice and doing a stellar job in keeping a TIGHT GRIP on the game in his international umpiring debut. 
Lots of historical connections between the 2 teams going back over 20 years as have been highlighted over the last week, so it was also most fitting, and our huge pleasure and honour to have Matt "Digsy" Campbell, as the Warriors Runner on the day. "Digsy" was one of the first ever players at Dublin Demons way back in 1999 and without doubt inspired many of the original Irish boys at that time, and continued to do so for many years playing and up to and including his time as Head Coach at Dublin Demons. Matt returns to Australia this week after over 20 years here and it is fair to say that although he may be going he will never be forgotten and we sincerely hope and know that he will take some great memories with him! 
Final word of thanks to USA Revolution. We have highlighted multiple times the great rivalry and comradery between these 2 nations. This week was no different. Relentless physical battles on the oval and huge respect for each other off it. We hope the boys enjoyed their time in Ireland and tours and footy games in Dublin and Belfast. 
We look forward to the next instalment already!
Irish Warriors 12-8-80
USA Revolution 8-7-55
Goal Scorers:
Ryan McCloskey 3, Jack Hayes 2,David Galvin 2, Kevin McDonnell, David McElhone, Conal Kane, John McNabb, Kevin Jones
Best On Ground:
Declan Alder, Paul Murphy, Sean McGlinchy, Sean Paul Henry, Adam Forde, John McNabb, Kevin McDonnell, Ryan McCloskey