Irish Warriors Bring Down USA Revolution
Monday, July 30 2018 @ 09:42 pm ACST
Contributed by: Wesley Hull
Views: 1,114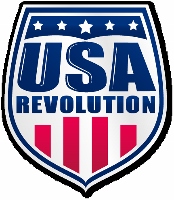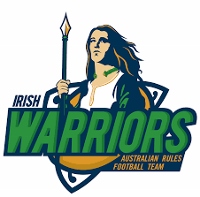 In a big international match held in Dublin on the weekend, the Irish Warriors hosted the visiting USA Revolution team. The national team from the USA is in Ireland for some match practice against one of the world's best teams outside of Australia and play in friendlies against both the Irish Warriors and on Tuesday the Belfast Redbacks. The tour sees a strong USA contingent of 40 players and support staff.
The tour is historic on many fronts, but it is the first time that Ireland has played the USA on home soil. It is also the first time the two nation have played each other in the northern hemisphere.
In the opening match, the Warriors were far too experienced for the Revolution. The Warriors jumped early and could not be caught, running away to win by 76 points. The final score in the match saw the Irish Warriors 14 13 97 defeat the USA Revolution 2 9 21.
The "Revos" get another chance to meet the Warriors when they clash in the second international on 4th August.
In between, the Revolution will travel to Belfast to take on the Redbacks. It promises to be another tough test for the visitors with the Redbacks in red-hot form, having just gone through the AFL Europe home and away season undefeated and itching for a chance to flex their muscle prior to finals.
The tour offers the USA Revolution national team the chance to gain some experience against international teams – something that is difficult to replicate back home in the USA. By travelling, they are able to play games at a higher level and prepare the squad for any other international fixtures – most particularly to raise the bar for the 2020 International Cup in Melbourne.
It is also an important hit out for the Warriors ahead of this year's Euro Cup in Cork. Their coach, Brian Currane, gets to have a good look at his players ahead of the event to ensure the bet Irish Warriors team takes the field.