Mozzies And Scorpions To Fight Out AFLCNE Grand Final
Monday, July 30 2018 @ 08:58 pm ACST
Contributed by: Wesley Hull
Views: 816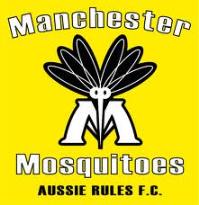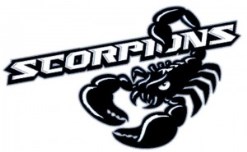 The Manchester Mozzies and Nottingham Scorpions have found their ways again into the AFLNE grand-final after the weekend's semi-finals. It will be the third consecutive year that the two will have faced off in a grand-final, and the fourth time the two teams have met in the decider since 2012.
The Nottingham Scorpions had to hold off a desperate and ferocious challenge from the Wolverhampton Wolverines. The final margin was just two goals, and the clash was just as intense as their Round 7 meeting when the Scorpions managed to win by a modest four points. In a relatively low scoring match, the Scorpions held on for an 81 to 69 victory.
The Wolverines can be rightfully despairing at the result, having proved across the season to have been the near equal of the Scorpions and with a little more luck possibly found their way into the grand-final. However, it wasn't to be. The Wolverines, however, can look to 2019 with confidence that they are ready for the next step.
The passage of the Manchester Mozzies was far simpler with the Huddersfield Rams unable to put together enough players for a full team. The Mozzies went through to the grand-final on a forfeit.
This raises the tantalising prospect of the better team (on performance to date) going into the biggest match of the year less match ready than their opponents. The Scorpions go into the match in form and on a roll. The Mozzies have had a patchwork run with a win against the Saints, a bye and then a non-match. The Mozzies are rightful favourites, but the Scorpions will be hoping they have found their Achilles' Heel.
The grand-final will be played next weekend in Nottingham, added just another small advantage for the Scorpions. It is sure to be a fascinating and exciting day as the Mozzies aim for a fifth consecutive flag and the Scorpions determined to stop them cold.