Scorpions Still In Premiership Race
Wednesday, July 11 2018 @ 07:20 pm ACST
Contributed by: Wesley Hull
Views: 810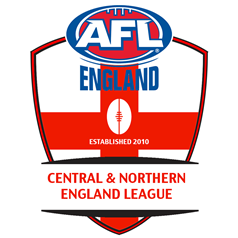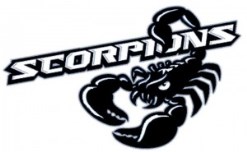 Just a couple of rounds ago the Nottingham Scorpions had forfeited a match and were sitting in second last position on the AFLCNE ladder. Fast forward to last weekend and, courtesy of a forfeit by the Merseyside Saints and a tough win the week before against the highly fancied Wolverhampton Wolverines, the Scorpions are looking set to be the Manchester Mozzies biggest obstacle.
According to the AFLCNE, "with two rounds to go Manchester have won the minor premiership and look on course to retain the flag. However, with Nottingham strengthening their ranks recently they [the Mozzies] may not have it all their own way."
Should they get through to the grand-final, the Scorpions would set up a third consecutive clash for premiership honours. After defeating the Wolverines two weeks ago in a tight battle by just 11-points, the Scorpions have reaffirmed their standing as the most likely challenger – though the race is far from over.
The Mozzies, for their part, have had little trouble dealing with their opponents on their way to a staggering fifth consecutive flag should all go to plan. They dished out a 111-point hiding to the fourth-placed Huddersfield Rams and followed it last weekend with a 96-point thumping of the Wolverines. The results showed the gulf between first place and third/fourth, and reaffirms the position of the Scorpions as the most likely flag challenger.
The Scorpions have the bye next weekend before preparing for the Rams in the final round. The Mozzies take on the Merseyside Saints at Huddersfield ahead of a final round bye whilst the host team will battle it out with the Wolverines.
Final Scores (Round 7):
Nottingham Scorpions 9 13 67 d Wolverhampton Wolverines 9 9 63
Manchester Mozzies 21 17 148 d Huddersfield Rams 4 13 37
Finals Scores (Round 8):
Manchester Mozzies 145 d Wolverhampton Wolverines 49
Nottingham Scorpions d Merseyside Saints (Forfeit)