AFL London Clubs Shine For Pride Round
Thursday, July 05 2018 @ 06:35 pm ACST
Contributed by: Wesley Hull
Views: 2,522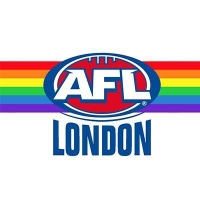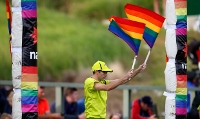 This weekend in London, the annual London Pride Parade takes place and AFL London and its teams will be there in all the colours of the symbolic rainbow to celebrate. The clubs themselves have outdone themselves this year with a dazzling array of jumpers and club logos which represent the league's and the club's commitment to the LGBT community. The following article from AFL England at www.aflengland.org details the event from the AFL London perspective. An exciting assortment of club logos can be found at the end of this article.
Each June, LGBT Pride Month attracts millions of participants around the world. AFL England wants to recognise and celebrate the part that LGBT people play in the footy community, both in England and around the world.
This year, AFL London will become the first AFL league to march in a pride parade, as they take part in the Pride in London festival on July 7th, with the weekend also being marked by a special 'Rainbow Round' of fixtures in the capital.
 AFL London President Cai Davies says that since coming out in 2016, his sexuality has been accepted by members of the footballing community, and he is now committed to raising awareness of homophobia within football.
"As a gay man growing up in a very masculine footy environment back in Victoria, I felt uncomfortable and ashamed for years," said Davies. "There were a lot of uncomfortable conversations, and the homophobic language you would hear from players and spectators made me feel like less of a human compared to those around me."
"Since moving over to London, and joining AFL London as an umpire and coach of the umpires, I have been upfront about my sexuality to everyone. The reaction over here, just like when I came out in Australia, was amazing and everyone embraced it."
Davies also noticed that there was already a group of out and proud footballers here in London, and since becoming AFL London chairman in 2017, he worked with the goal of getting the league to march in London Pride.
He says that one of the major reasons for this is that the diversity and sense of inclusion on display in England are "leaps and bounds ahead" of back home in Australia.
"By us marching in the Pride in London march, the message will be sent back home that it's ok to be yourself within the world of footy, as people will always embrace, support and accept you for who you are.
"Footy brings people together; we want to share this experience with the world."
So far this year Davies and a group of volunteers from around the league have jumped on board and helped out with fundraisers including everything from bake sales and drag queen nights, to help with selling special Pride jerseys which players will then wear during the London Pride march.
"We are excited to continue to show our support to the LGBT community," said AFL England President Jason Hill. "Our community is made up of so many individuals and it is important to celebrate that diversity.
"I personally get so much pleasure seeing our leagues, teams and players get behind these events and I know I speak for our committee in our full, and unwavering, support to be a completely inclusive community for anyone wanting to play, or support, our wonderful game."
About Pride in London
Founded in 1972, Pride in London is an annual LGBT pride festival and parade held each summer in London. This year the festival will be taking place on Saturday 7th July.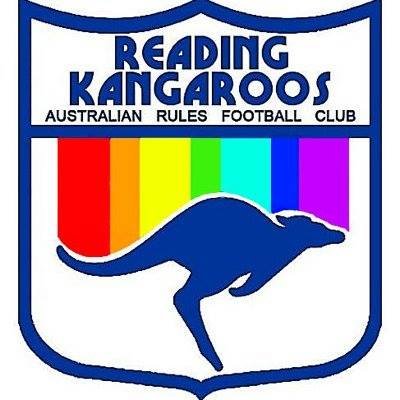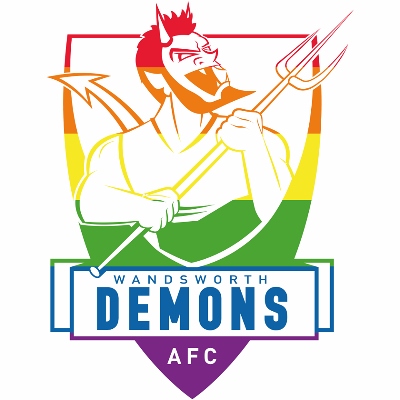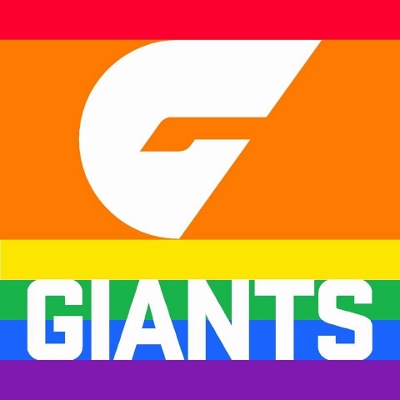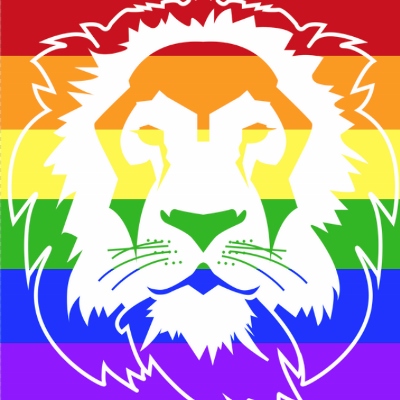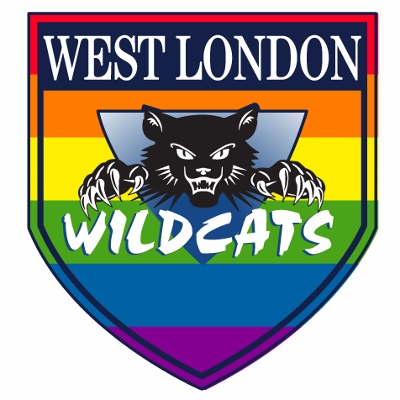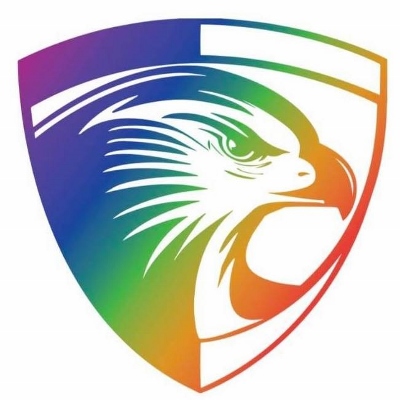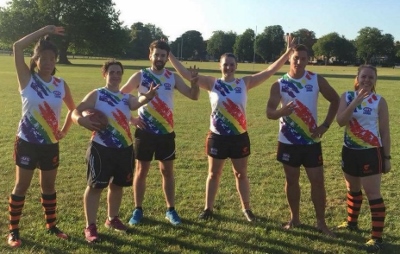 The original article can be found at the AFL England website at: http://www.aflengland.org/afl-england-recognises-lgbt-pride-month/