Southampton Titans Chasing History
Friday, June 29 2018 @ 09:23 pm ACST
Contributed by: Wesley Hull
Views: 924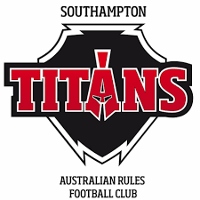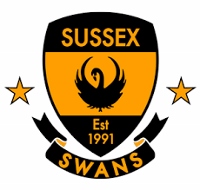 The SEAFL (Southern England AFL) competition is heading towards the business end of the season and the Southampton Titans are sitting on top of the ladder with one big goal in mind. "This year we are looking to win the flag and become the first team in the history of the league to win back to back premierships." It is a significant piece of history they are seeking, but they are enjoying a great year.
According to the club ahead of this weekend's SEWARFL fixture, "the main highlights so far have been making a strong start in the league and strengthening our relationship with St Jude's Gaelic football team."
It is a big opportunity for the Titans, but more importantly, it has been a season of progress for the league.
Mick Tierney from the Sussex Swans, and president of the SEAFL, has seen the changes to the league and how exciting the future might be. "The SEAFL has currently got three clubs (Sussex Swans, Southampton Titans and Portsmouth Pirates) but we're hoping to revive some clubs which folded over the last few years."
"To ensure we get plenty of footy, you will see our league fixtures are played in small round robins. We have also created two mixer rounds, where the SEAFL clubs join the Welsh Australian Rules Football League clubs (that is Cardiff Panthers, Chippenham Redbacks and Bristol Dockers) for additional games. These mixer games are worth two points each whereas the normal league games are worth three points - this means every round there are six points up for grabs - so the league table can turn relatively quickly."
"The make-up of each club is truly unique. Swans are made of a handful of Aussies, but mainly Brits bored of the traditional sports on offer - they also have the first SEAFL Women's club. The Titans are similar in regards to their setup, except they have generally had the same nine blokes over the last few years. Pirates on the other hand are in their first year back and comprise of a large group of off-season rugby boys."
The SEAFL season to date has seen:
Round 1 – (SEWARFL Mixer)
Sussex Swans 7 5 47 d Chippenham Redbacks 2 5 17
Bristol Dockers 11 7 73 d Southampton Titans 0 2 2
Cardiff Panthers 7 5 47 d Portsmouth Pirates 3 3 21
Southampton Titans 6 3 39 drew with Chippenham Redbacks 6 3 39
Bristol Dockers 7 5 47 d Portsmouth Pirates 2 2 14
Cardiff Panthers 7 4 46 d Sussex Swans 5 3 33
Portsmouth Pirates 5 10 40 d Chippenham Redbacks 2 6 18
Bristol Dockers 14 5 89 d Sussex Swans 4 4 28
Cardiff Panthers 5 10 40 d Southampton Titans 1 5 11
Round 2 – (SEAFL)
Southampton Dockers 7 14 56 d Sussex Swans 4 9 33
Southampton Titans 12 6 78 d Portsmouth Pirates 3 10 28
Portsmouith Pirates 11 11 77 d Sussex Swans 5 5 35
Round 3 – (SEAFL)
Sussex Swan 6 7 43 d Portsmouth Pirates 5 6 36
Portsmouth Pirates 7 5 47 d Southampton Titans 4 3 27
Southampton Titans 6 9 45 d Sussex Swan 1 10 16
Ladder:
Southampton Titans 10
Portsmouth Pirates 8
Sussex Swans 5