Rams Run Riot – AFLCNE
Tuesday, June 26 2018 @ 08:49 pm ACST
Contributed by: Wesley Hull
Views: 1,332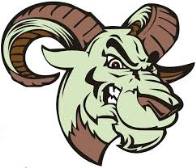 In a huge day for the Huddersfield Rams, their 177-point victory over the Merseyside Saints in Liverpool has breathed new life into their season. Going into the round, the Rams would have been confident of a win, but it would have to be a big win to bridge the percentage gap if they still have faint hopes of a top two finish. It was.
Whilst the Manchester Mozzies have cleared well ahead of the pack with five wins for the season and undefeated, the battle for second place and other finals spots is tighter with percentage only separating the Wolverines, Rams and Scorpions.
The Rams were out of the blocks early and stayed there, playing a relentless brand of footy to completely shut out the Saints. As the margin continued to grow, the Rams' confidence would have also as they saw their season get right back on the tracks as they ran riot across the park.
The other game hosted by the Saints saw the Manchester Mozzies down the Nottingham Scorpions. There was just a glimmer of hope for other teams in the result. To date, the Mozzies have been far too superior for all other teams. However, the Scorpions pushed the league leaders to 33 points. Not only was the score line reachable, and a sign that the Mozzies are human after all, but the Mozzies blazed 15 goals and 26 behinds. Much of that is skill error, but the Scorpions also impacted with enough sustained defensive pressure to create mistakes.
Finals are often described as a funny, different beast to round matches, and the Scorpions may have just shown every other team the small chink in the Mozzies' armoury – apply enough defensive pressure and they can be contained…maybe beaten, just like Achilles.
Next weekend, Round 7 will feature what is likely a finals dress rehearsal. All four of the likely finalists will meet in Nottingham in what could be a pointer to what comes later. The host team, Nottingham Scorpions, will meet the Wolverhampton Wolverines in a potential two v three battle come finals time. The other match will see the Mozzies take on the Rams in what may also be a potential finals match-up. The Saints have the bye.
Final Scores:
Huddersfield Rams 212 d Merseyside Saints 35
Manchester Mozzies 15 26 116 d Nottingham Scorpions 12 11 83