Edinburgh Blood Boiling – SARFL
Sunday, June 03 2018 @ 08:43 pm ACST
Contributed by: Wesley Hull
Views: 905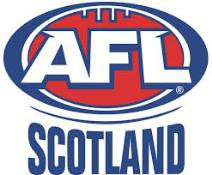 The Tyne Tees Tigers hosted the Edinburgh Bloods in Newcastle this weekend hoping to upset another unsuspecting traveller. But the Bloods were in no mood for distractions as they raised the temperature against the Tigers on their way to a powerful 172-point victory.
The win keeps the Bloods hot on the heels of the Glasgow Sharks in what is looming as the battle for first and second place.
The loss for the Tigers offers mixed blessings. Whilst the team would have much preferred a win to stay in the finals race, it is also true that the loss is a part of their learning curve in their first season as a SARFL club. They are still in a new environment and learning the pace and structure of the Scottish game.
The final score saw the Edinburgh Bloods 30 29 209 defeat the Tyne Tees Tigers 5 7 37. It's a small mercy, but the Tigers are probably grateful that the Bloods kicked so poorly for goal, otherwise the result could have been far uglier.
Next weekend sees the next instalment of the Glasgow derby when the Greater Glasgow Giants host the Glasgow Sharks. It is a desperate game for the Giants, needing the win to consolidate their chances of final action to defend their title. It will be a tough match though as the undefeated Sharks have ben imposing all season.
The other match of the round will see the Kingdom Kangaroos hosting the confident Edinburgh Bloods in a match that is important to both teams, but one that the Kangaroos can ill afford to lose. It is sure to be a fascinating round of football, and one that will go a long way towards shaping the run towards the finals.
After back-to-back home losses, the Tigers get a weekend of to review their season to date and prepare or whatever lies ahead.