Tigers' Generational Change
Thursday, May 31 2018 @ 02:43 pm ACST
Contributed by: Wesley Hull
Views: 932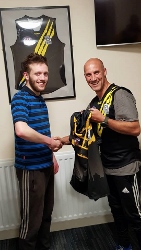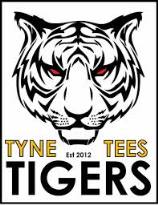 One of the healthiest signs for clubs worldwide is the development of talent from within the club. At the highest levels of the game, clubs like Carlton celebrate the Silvagni name. The names of Long, Watson, Fletcher, Hird and Daniher are iconic at Essendon. Gary Ablett returned last weekend to Kardinia Park to keep a famous Cat name alive in Geelong. Collingwood boasts names like Coventry, Collier, Daicos and Moore…and more. The name Cordner at Melbourne is legendary. The list goes on.
At club levels world-wide, the passing of the baton from father to son (or now, indeed, daughter) has seen clubs build around 'organic" growth as families take clubs into the future.
Now, one of the youngest clubs in England, the Tyne Tees Tigers, have reached the stage where the next generation has arrived. Whilst the club now plays in the AFL Scotland SARFL competition, they are located in Newcastle, England, and their history will forever be built around that connection. This weekend, Jack Martin will join his father as a Tyne Tees Tigers player. It is a significant event in the short history of the club.
According to proud dad, and club president, Phil Martin, 'Well, that happened a lot sooner than expected. Jack has been selected for the team this Saturday versus Edinburgh Bloods. Jack will carry #42 in to battle."
"Previously, we had cousins Shaun and Karl Bulmer (eight and three games respectively) and two sets of brothers - Jonny and Matty O'Brien (two and ten games respectively) and club secretary Matthew Bishop and his brother Stuart (eleven and six games) - all play for us, but this is the first Father/Son."
Such has been the impact of genetics on clubs, that the AFL has built in a bidding system to the national draft to ensure fairness in the process for clubs to draft sons of past players. Whilst there I no such level of stringency at grass roots and club level, nothing raises a greater bar room argument that whether father or son was better – seen at the highest level as the best Ablett, the best Watson, the best Kennedy, the best Shaw.
Now the Tyne Tees Tigers will get to debate which player is the greatest Martin – time will tell us the result, but until then we wish Jack luck as he helps write his club's history and becomes part of the mechanism that takes the club into the future.
Pictures: Jack receiving his Tiger jumper from coach Chris Rodger (top) and proud father, son and coach (bottom).