Roos Bounce Back – SARFL
Sunday, May 27 2018 @ 10:36 am ACST
Contributed by: Wesley Hull
Views: 1,114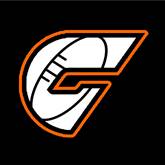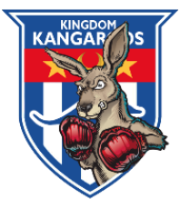 A desperate Kingdom Kangaroos made the daunting journey south to Newcastle to take on the Tyne Tees Tigers and chase their first win of the season. As if that wasn't enough of a challenge, only ten Roos made the journey to take on a near full-strength Tiger outfit. Not much fun stopping at one challenge when you can have so many more.
But the Roos embraced the day and in the end triumphed over a willing Tyne Tees team by 43 points. The Roos were desperate to get back on the winners list as finals will only see the top three teams involved. The Tigers showed at their last home match that the trip to Newcastle is fraught with danger for teams that are not completely switched on. The Giants found that out just a few weeks ago. The Roos, however, played for their season, rather than being deterred by a road trip.
Final Scores: Kingdom Kangaroos 19 18 132 d Tyne Tees Tigers 13 11 89
In the other game this weekend, the West Lothian Eagles hosted the Greater Glasgow Giants. The Eagles' results this year are not counted on the premiership ladder as it is their developmental year. But each game is vitally important to the club to prove that they have what it takes on and off the field ready for full inclusion in 2019.
For three quarters, the Eagles held sway against last season's premiers in a wonderful team effort. Holding a handy lead at the final change, the Eagles had to hold off a rampant Giants team. Even the Eagles concede that it was their own discipline more so than talent which cost them in a nail-biting finish. In the end, the Giants snatched a win with a goal on the siren to break Eagle hearts at full time.
In the harsh light of retrospect, however, the result was an amazing endorsement of how far the Eagles have already come, and raises the question of how far they will advance by season's end and especially by 2019. The club now knows that they can take on the best and compete. Whilst they have played last season's grand finalists for a win and narrow loss, their bigger tests will come against this season's best performed teams – the Sharks and Bloods.
Final Scores: Greater Glasgow Giants 15 7 97 d West Lothian Eagles 14 8 92
Next round will see the Tyne Tees Tigers hosting the Edinburgh Bloods. The Tigers need the win to stay in touch with a finals berth, whilst the Bloods would also see this game as a chance to strengthen their own finals chances.