Demons Versus Lions Déjà Vu
Wednesday, May 16 2018 @ 08:59 pm ACST
Contributed by: Wesley Hull
Views: 1,161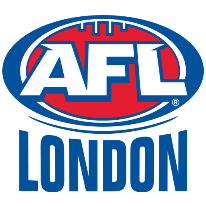 Grand Final day for the AFL London competition wasn't very long ago and fresh in most people's minds would be the titanic struggle which saw the Wandsworth Demons hold off a desperate North London Lions by just three points in a low scoring match.
Fast forward to Round Two of the 2018 AFL London Premiership season. Once again these two teams played out a breathlessly tight match. This time, the Demons held off the Lions by just seven points. Optimistic Demon fans could point out that the result was more than twice as big as last time. But most are more realistic and realise that the score-line suggests that nothing much, still, separates these two teams. Should they met in a grand final again, the Lions know they are close, but still have to find something extra.
Of course, the West London Wildcats have their own ideas. Already harbouring thoughts of retribution and revenge for missing last year's biggest game, the Wildcats are on their way back to their best after a powerful win over the Wimbledon Hawks. After going down to the Demons last round, the Wildcats were relentless against the stricken Hawks, powering away to a 128-point win on the road.
Early indications are that the Demons, Lions and Wildcats will again fight for top three finishes. The Hawks and Swans, with two goals between them for the season to date, will need to find some answers quickly to remain in the hunt.
The Women's Premiership results almost mirrored the men's results with the Wandsworth Demons eging out the North London Lions by three points, whilst the West London Wildcats had a big win over the Wimbledon Hawkettes.
Next weekend will see the Round Three battles between the Lions and Wildcats, whilst the Swans will take on the Hawks for a chance of a first up victory for one of the two teams.
Final Scores: Men's Premiership
Wandsworth Demons 6 11 47 d North London Lions 6 4 40
West London Wildcats 20 16 136 d Wimbledon Hawks 1 2 8
Final Scores: Women's Premiership
Wandsworth Demons 2 1 13 d North London Lions 1 4 10
West London Wildcats 3 9 27 d Wimbledon Hawkettes 0 1 1