Rams Making Compelling Case For Flag Tilt
Tuesday, May 15 2018 @ 08:31 pm ACST
Contributed by: Wesley Hull
Views: 1,097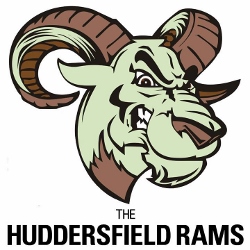 The season is still young, and not all scenarios have been played out, but the Huddersfield Rams took another big step towards bigger things with their win over the Merseyside Saints. On face value, they have just one win from two games and their win was against the bottom-placed team. But digging deeper, there is a story in their results.
Their opening round loss to the Nottingham Scorpions was only by 15 points. They pushed the grand finalists from the past two seasons all the way, suggesting they have the steel to stand up to the best opposition. Come finals time, and they will most likely be there, the Rams would not fear the Scorpions. Their 82-point win against the Merseyside Saints on the weekend was just the response they needed to give - and did.
The Saints would have to be delighted in their own improvement. Whilst an 82-point is rarely a positive, in this case it is a massive improvement on the previous week's 200+ point carnage. It says that many things improved – a better defensive unit, better scoring options up forward and a better level of general competitiveness. It is building blocks like this that teams grow from, and the Saints are well aware of that.
The Manchester Mozzies, fresh off four consecutive premierships and a first round bye, returned to the field and immediately started wreaking havoc. Their 67-point win against the Nottingham Scorpions was reminiscent of a school bully returning after some time off and making sure everyone knew who was boss. Whilst all other teams are using the new season to start again and challenge for 2018, the stark reality is that the Mozzies just dismantled the second best performed team of the past two seasons. There is alarmingly little evidence to suggest that the Mozzie reign of terror is over.
The Scorpions would be disappointed to have gone down in front of their home crowd, but it is only the second round and they now know the gaps they have to fill between now and finals time, so much can be taken from the game.
The Wolverhampton Wolverines had the bye.
Huddersfield Rams 141 defeated Merseyside Saints 59
Manchester Mozzies 132 defeated Nottingham Scorpions 65
Next round will be hosted by the Manchester Mosquitoes and features carbon copies of last season's semi-final matches. The Mozzies will take on the in-form Huddersfield Rams whilst the Nottingham Scorpions will clash with the Wolverhampton Wolverines. The Merseyside Saints will likely be grateful for the bye to recalibrate ahead of their next matches.