Cockerels and Coyotes To Clash For French Title
Monday, May 14 2018 @ 08:07 pm ACST
Contributed by: Wesley Hull
Views: 1,728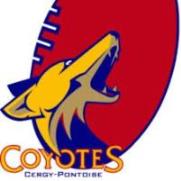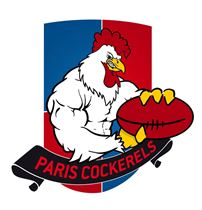 All of the preliminaries are now done for Léo Lagrange CNFA Premiership season. Now, in Toulouse on May 26th, the grand-final will go ahead with the Paris Cockerels to clash with the Cergy-Pontoise Coyotes. Whilst the Cockerels go into the big match as possible slight favourites, the Coyotes are super keen for a maiden title.
The Coyotes already had plenty of incentive to win their first premiership. Twice bundled out of the finals by the Paris teams, and losing their only other grand final appearance to the Cockatoos in 2015/16, the Coyotes want retribution. Now they have even more opportunity for revenge, with the opportunity to bring down the Cockerels in a second grand-final.
The efforts of the Coyotes in Toulouse cannot be understated. A win on the road in this competition is like diamonds – rare and beautiful – but to do so in a semi-final takes something special. The Hawks finished second on the home and away ladder, and had a pronounced home ground advantage – yet the Coyotes ground out a tough, relentless and courageous win.
The final score saw the Coyotes 9 7 61 defeat the Toulouse Hawks 6 10 46. Each team had the same amount of scoring shots, but the Coyotes held their nerve better and capitalised on the scoreboard.
When the Coyotes last played in a grand-final, they were the up and coming glamour team that surprised the competition with few expectations on them. It is different now. They are a team in their fifth consecutive finals campaign and rightfully one of the leagues power clubs. Now they are expected to win. They have a second chance at glory and will be expected to take it.
This will be the Cockerels greatest secret weapon. They are a great side and a well drilled and coached team with a history of success. They know how to win flags and will play without the butterflies in the tummy. The Coyotes will have more than butterflies. They will have an entire insect eco-system in their stomachs and they will have a touch of "don't screw this one up" about their game.
But they are talented enough to win and deserve to be in another grand-final. Provided they keep their nerves in check.
For the Toulouse Hawks, the season is over. On face value they missed out on a chance to win a flag. But look deeper, and the warning signs are their – a rebuild that saw them rise from wooden-spooners to semi-finalists in twelve months. That is impressive enough, but one senses that isn't the end of their climb. They have only proved so much this year – there is a great deal more to prove yet. Beware the rising Hawks.
But, for now, all eyes will be on Toulouse on May 26th as the Paris Cockerels met the Cergy-Pontoise Coyotes for the 2017/18 premiership. May the best team win.