Bloods and Sharks Get Winning Start In Scotland
Monday, April 30 2018 @ 07:25 pm ACST
Contributed by: Wesley Hull
Views: 1,551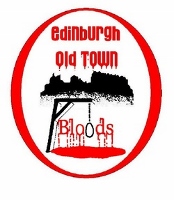 Both the Edinburgh Bloods and Glasgow Sharks got away to perfect starts to their respective home and away seasons with important wins on the weekend. Whilst much of the pre-season hype centred around t new teams in the league – the Tigers and Eagles – come match day, the real season began and the two most experienced teams in the league got down to business.
In Edinburgh, the Bloods wasted no time in giving a hearty Scottish welcome to the new kids in town, the Tyne Tees Tigers. A big six goal opening term from the Bloods set the scene for a big first half and from there the Tigers were always behind the eight ball. By game's end the Bloods had increased that lead to a 107-point victory, establishing their own credentials for the season ahead and letting the Tigers know where they stand – at least initially. But it was a tougher battle that the score line suggests.
The Glasgow derby featured a tough clash between the Sharks and the Giants. In a cautionary tale of the value of accurate goal kicking, the Sharks needed three less scoring shots than the Giants yet still managed a comfortable 37-point win. In terms of attacking ability, both teams entered their respective forward halves frequently enough, but the efficiency of a well-drilled Sharks outfit made the difference.
The West Lothian Eagles also got in a bit of practice with their own intra-club hit-out. With a pleasingly large squad of around 20 players, the Eales split into a "1" team and a "2" team. In the end it was the team "2" triumphant, winning 106 to 76 but it was the off field wins that would matter more with local council visiting to see the spectacle as they get behind the club as well as the Linlithgow Round Table making a sizeable donation to the club. It was a very successful day ahead of their first fixture match again the Kingdom Kangaroos next weekend.
In the other match next weekend, the Tyne Tees Tigers get to host their first SARFL match when they meet the Greater Glasgow Giants in an historic day for both the club and the league. It will be a good test for the Tigers to see how home ground advantage can assist them against their new Scottish opponents.
Scores:
Edinburgh Bloods 153 d Tyne Tees Tigers 46
Glasgow Sharks 20 9 129 d Greater Glasgow Giants 12 20 92