French Focus Firmly On Finals
Monday, April 30 2018 @ 06:42 am ACST
Contributed by: Wesley Hull
Views: 962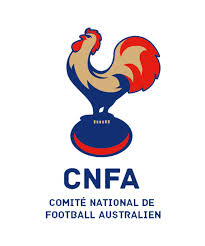 With the home and away season completed, the CNFA competition will now move into finals mode. After the weekend's matches, eyes will now turn to the next two weekends as the semi-final battles will commence in Paris and Toulouse.
First up will be the Paris Cocks derby where the Cockerels, undefeated across the home and away season, take on their little brother the Cockatoos. The Cockatoos won two years ago, taking the 2015/16 title. The Cockerels last flag was the year before in 2014/15. It will be a huge game, on neutral turf for both teams – but one of the Paris teams will win on the weekend and again play in the grand final.
The following weekend, May 12th, attention will turn to the city of Toulouse when the Hawks take on the Cergy-Pontoise Coyotes. Once again, the Coyotes will play finals and will be desperate to have a crack at that elusive premiership. Having played finals every season since their rise from the Development League in 2012/13, the Coyotes have just once reached the big day – going down to the Cockatoos in 2015/16. The Coyotes will want to change that.
The Toulouse Hawks sit on the edge of their own unique piece of history. Victory over the Coyotes will see them into a grand final – their first since the 2013/14 victory – just a year after taking out the wooden spoon. It is already a huge turnaround for the club, but has the potential to be even more remarkable.
It promises to be a fascinating finals series with great stories around every turn. History lurks everywhere. On form, the Cockerels and Hawks probably hold favouritism to reach the final match of the year – the Cockerels undefeated this season and the Hawks on home soil – but it is finals time and anything is possible.