Maulers Take On The Might Of USA & Canada
Sunday, April 29 2018 @ 03:39 am ACST
Contributed by: Wesley Hull
Views: 878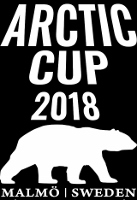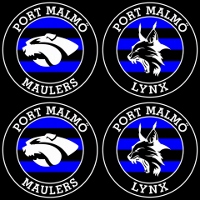 In a wonderful display of trans-Atlantic football, Sweden's Port Malmö Football Club hosted both men's and women's teams made from players in the USA and Canada in the Arctic Cup. The match caped off a very international fortnight with players from four nations gathering in the southern Sweden city in the name of footy. The following report from the Maulers' Facebook page gives a brief overview of the event.
"Last Saturday, in the glorious sunshine, the Port Malmö Football Club proudly hosted the second Arctic Cup at our home field in Limhamnsfältet. In a great fun, high quality 12-a-side game the Maulers got up over a joint USA/Canada team with the final score of 21.15.141 – 4.8.32."
"It was a great all-round team effort from the Maulers led by captain, Chris Mårtensson, carrying a shoulder injury spending the game 'resting' at full forward where he bagged a 10-goal haul. While Will Symmons was outstanding in the midfield for his first appearance in the Black and Blue."
"Jay Levesque and Jonah Scott were among the best for the USA/Canada team with Chris Bourque taking home the award for Best on Ground."
"The Lynx [women's team] fought hard for their win against the USA team [the Baltimore-Washington Eagles] and reached a final score of 5.4.34 – 2.1.13. Some fantastic plays were made. Fresh new faces caused a stir with eager passion and commitment. Overall, an amazing game by all. Well played by all of the ladies involved! Mariam Mehter, who scored both goals for the USA team got awarded Best on Ground."
"Port Malmö Football would like to sincerely thank all of the men and women that made the trip over the Atlantic to play the game we all love, and after a fantastic evening on the town together we're very much looking forward to the next instalment of the Arctic Cup!"
The previous week saw the Lynx women's team host a visit from the North London Lions in a preseason friendly. The final score saw victory for the Lynx, downing the Lions 6 18 56 to 1 4 10.
The first instalment of the Arctic Cup was held last year in Reykjavic, Iceland.