Tigers Change Scottish Footy Landscape
Saturday, April 28 2018 @ 08:58 pm ACST
Contributed by: Wesley Hull
Views: 996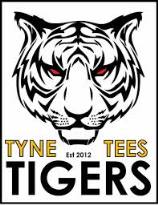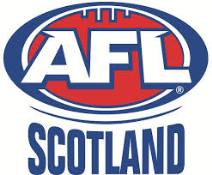 Opening rounds of football often throw up historical change or new incarnations of wat was once familiar, and the SARFL competition in Scotland is doing just that. Round One commences this weekend and it will see the first outing of England-based team – the Tyne Tees Tigers – as they debut in AL Scotland's national league.
Formerly a part of the AFLCNE, the Newcastle-based Tigers will take the field in their first outing against the Edinburgh Bloods. Playing away for their opening match, the Tigers will be under immediate pressure to perform against one of the stalwart teams in Scotland. So far, the Tigers have been competitive against their fellow Scottish teams through matches in the Bawbag Cup and Haggis Cup. The real deal starts this weekend, but the Tigers will be ready.
The other match this weekend will be the Glasgow local derby when the Glasgow Sharks take on the Greater Glasgow Giants. Both had had success in recent years and both seek it this year – but most important will be the bragging rights as to which team is Glasgow's finest. Word on the street is that the Sharks are a well-drilled team this year so the reigning premiers – the Giants – won't have things their own way.
The historic changes in Scotland will continue next weekend when the country's newest team – the West Lothian Eagles – take the field in their first official match. The club does not have full AFL Scotland playing status yet and as such their matches are not counted in the home and away results in terms of ladder position. However, the games are real enough and provide the opportunity for the Eagles to prove to all and sundry that they will be competitive on and off the field in readiness for full status in 2019, all going well.
Nevertheless, the match next weekend against the Kingdom Kangaroos is an important stepping- stone to greater things for the Eagles, so much will ride on their performance in this significant and historic match.
But first of all, interest will be heavily focused on Edinburgh this weekend as the Tigers bare their claws as a part of the new season in their new home league.