French Finalists Locked In
Thursday, April 26 2018 @ 02:07 pm ACST
Contributed by: Wesley Hull
Views: 808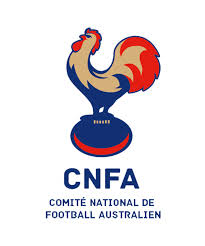 Whilst there are still some games and last minute fiddling to go, the four finalists for the 2017/18 CNFA season are locked in. Recent victories for both Paris Cocks teams (the Cockerels and Cockatoos) have not only given them sufficient breathing space to guarantee finals, the have also ensured that reigning title holders – the ALFA Lions – will not get a chance to defend their title.
The Parisian duo will be joined by the Cergy-Pontoise Coyotes and Toulouse Hawks in the battle for this season's premiership honours.
The result is a glowing endorsement for the decisions in recent years to split the Cocks into two teams, with the Cockatoos already enjoying premiership success, as well as the Toulouse Hawks. After taking a back seat last season to help get the Toulouse-based Aviators under way, the Hawks have returned to their dominant best this season. Now there are three Paris teams (counting the Coyotes) and two in Toulouse – all but one of them will contest this season's finals.
The Paris Cockatoos could leave nothing to chance in their game against the Perpignan Tigers, so not only were the match points important – so was percentage. The unlucky Tigers met a menacing and hungry Cockatoos team intent on maximum damage, and it showed as they galloped to victory by 140 points.
The Cockerels enhanced their premiership favouritism by continuing their undefeated season. They proved far too good in their clash with the ALFA Lions, winning by 71 points. They take winning momentum into their finals campaign and will be hard to beat, especially as they will finish on top of the ladder and receive the associated benefits.
He recently scheduled clash between the Hawks and Coyotes in Toulouse could not go ahead. This is a shame in that each team could have used the game as a gauge to their own finals credentials.
Final details of semi-final teams, dates and venues will be confirmed as soon as remaining matches have been played and will be announced shortly.