Giants To Take On The Best Of Germany
Thursday, April 05 2018 @ 07:48 pm ACST
Contributed by: Wesley Hull
Views: 1,575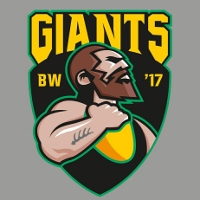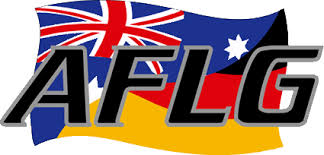 The new AFLG season draw has been released for the 2018 season in Germany, and as part of the excitement, it will feature the league's newest entity, the Württemberg Giants. The team is a union of the Stuttgart Emus and the Freiberg Taipans – two separate teams coming together as one under the banner of the Federal State of Baden-Württemberg of which Stuttgart is the capital.
The union gives a great opportunity for the Giants to be immediately competitive, drawing on a player pool and historic connection to the game. The new Württemberg Giants hit the ground running, featuring in the first match and round of the new season. The play the Dresden Wolves in Stuttgart/Freiberg this weekend in a round robin opening draw which also features the Rheinland Lions.
It is certainly an historic opening round, and also points towards being an even and exciting start to the 2018 AFLG season.
Reigning premiers, the Berlin Crocs, have to wait until Round 2 to commence their title defence when they travel to Köln for their battle with the Rheinland Lions and Frankfurt Redbacks. After the initial round in Stuttgart, rounds 2 to 4 are played over two venues (see full draw below). Rounds 5, 7, 8 and 10 will feature three venues each, whilst rounds 6 and 9 will see single matches with the Giants and Redbacks hosting each other.
The semi-finals are scheduled for August 26th in Köln, before the Grand Final in Dresden on September 15th.
With no International Cup this year, the German Black Eagles National team get to play in the Euro Cup at the end of the AFLG season, allowing better team continuity for clubs also throughout the season. The Berlin Crocodiles will spend this weekend in Amsterdam as part of the AFL Europe Champions League tournament. They will be accompanied by a Hamburg Dockers women's team in name, though in reality it will feature women from across all of Germany as the women's game is grown nationally.
A big season is coming in Germany, with everyone on the lookout for Giants.