Cockerels And Coyotes Prepare For Finals
Monday, March 19 2018 @ 08:41 pm ACDT
Contributed by: Wesley Hull
Views: 959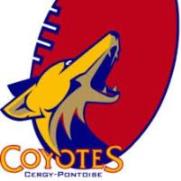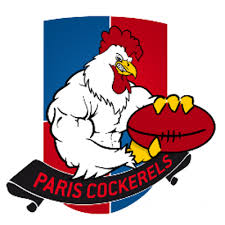 With finals looming in France, the Paris Cockerels and Cergy-Pontoise Coyotes have secured their places with wins on the weekend. The Cockerels travelled south to meet the Perpignan Tigers whilst the Coyotes hosted the Bordeaux Bombers. Despite both teams getting the wins, the round also saw two very committed performances by the defeated teams.
In Perpignan, the Tigers played what might be their best game for the season. It has been a tough draw for the Tigers and a clash with the top team could have been a tough day out. However, the Tigers took the game right up to the Paris Cockerels, in the end going down by just 42 points. The Cockerels have finals to look forward, but the Tigers will have seen signs that they have a decent base to build on for next season. The club would be very heartened by their effort to push the premiership favourites to just seven goals.
Final Scores: Paris Cockerels 98 d Perpignan Tigers 56
The Bordeaux Bombers have pushed most teams this season. Their journey to Paris to play the Coyotes would have been daunting, yet they also played in a way that suggests that better luck is just around the corner. In the end, they went down to the Coyotes by just 13 points in a fearless display, not worried at all by the Coyotes ladder position or home ground advantage.
Final Scores: Cergy-Pontoise Coyotes 68 d Bordeaux Bombers 55
Next round matches have seen a change. The Aviators will host the ALFA Lions in Toulouse as planned this coming weekend; however, the scheduled match between the Toulouse Hawks and Paris Cockatoos has been changed. With the Paris Cocks travelling to Belfast to play in this year's Leprechaun Cup on March 25th, the clash between the Cockatoos and Hawks will be played midweek on Wednesday 28th March in Toulouse.