A Grand Weekend
Friday, March 16 2018 @ 08:54 pm ACDT
Contributed by: Wesley Hull
Views: 1,471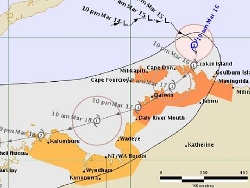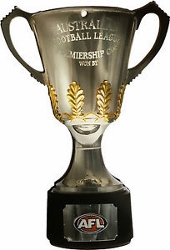 Despite the arrival of cyclones in Darwin and raging bulls in Dubai, this weekend will see two new premiership teams crowned to bring to an end the respective 2017/18 seasons for the NTFL in Darwin, Australia, and the AFLME in the Middle East. In Darwin, Mother Nature has already had a say, whilst in Dubai – half a world away – the Multiplex Bulls are trying to tear own a Dragon's reign.
With the arrival of Cyclone Marcus in the Arafura Sea, the Northern Territory Football League has already been forced to postpone tomorrow's scheduled grand final timetable to Sunday. The expected impact of what is likely to be a Category 1 cyclone is still enough to bring flooding rains and damage to structures from wind gusts. The weather system is expected to have passed Darwin and surrounds by Sunday, though games are likely to be played in very sodden conditions.
The Premier League Grand Final will be played between the Southern Districts Crocs and the Darwin Buffaloes. Crowds and teams supporting both teams will already be impatient for the final siren, but Cyclone Marcus will hold centre stage for the next 24 hours, forcing excited fans to wait another day.
Over in Dubai, the Multiplex Bulls are chasing their maiden premiership - the Holy Grail they have suffered through numerous premiership defeats to finally claim. Standing in their way, guarding their treasure like something out of a Tolkein story, is a Dragon. Nine of them, to be exact, plus interchange players. The Dubai Dragons have won five of the past six AFLME flags – today they are seeking a four-peat (four flags in a row). For the past three grand finals, the Bull have been the brave night at the entrance to the Dragon's lair, hoping to slay the Dragon. It may finally happen today.
Grand Final day is high drama in two very different parts of the world. Best of luck to all competing teams.