Crocs Into Grand Final To Meet Buffaloes
Sunday, March 11 2018 @ 10:42 pm ACDT
Contributed by: Wesley Hull
Views: 2,391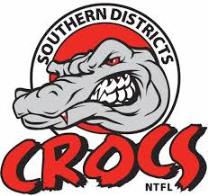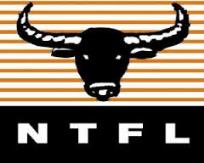 The Southern Districts Crocs have reached the 2017/18 NTFL Grand-Final by defeating the Nightcliff Tigers in last night's Preliminary Final at Darwin's TIO Stadium. The result sets up a dream decider with two teams that have endured premiership droughts that go back twelve years for the Darwin Buffaloes (2005/06) and eleven years for Southern Districts (2006/07). Regardless of next weekend's result, one team will break a drought; the other will have to start all over again for another crack next season.
The Nightcliff Tigers used their better accuracy to advantage early against the Crocs, holding a narrow quarter-time lead of three points after kicking five straight goals for the quarter. Two goals to Cameron Ilett helped give Nightcliff a good start, but the Crocs hit back hard in the second quarter to kick five goals to two and open up a 17-point lead at the main break.
The third quarter was tight, but Crocs were always looking more dangerous as they headed forward. Eventually, the Crocs were able to extend their half-time lead enough to very nearly have the game secured with a five-goal break over the Tigers.
The final quarter was tight as the Tigers fought to get back into the game and the Crocs worked to stave off any Tiger fightback. Any chance of a resurgence by the Tigers probably slipped out the window with a couple of shots at goal going out of the full at a crucial stage as well as some other missed opportunities within the forward 50. The Crocs were able to rebound on each occasion and keep enough distance between themselves and the Tigers on the scoreboard to run out 34-point winners.
For the Tigers, the off-season arrives with the chance to plan and build ready for the 2018/19 season. But the Crocs can now live a dream and look to overcome the Darwin Buffaloes to win their third flag.
For the Darwin Buffaloes, flag number 24 awaits if they can hold their nerve and outplay the Crocs as they did in their earlier finals outing. Their two meetings with the Crocs during the home and away rounds saw two comprehensive defeats by 113 and 82 points. But their three goal win against Crocs in their semi-final match will give them enormous belief that Crocs are certainly beatable and that the Buffaloes' best can win. They only have to ensure that they can counter the Crocs' best. This is what will make the premiership decider another worthy match in the pantheon of NTFL history.
Weekend results across men's and women's competitions:
Premier League: Southern Districts Crocs 14 17 101 d Nightcliff Tigers 10 7 67
Women's Premier League Grand Final: Waratah 9 5 59 d Darwin Buffettes 4 0 24
Under 18 (Girls) Grand Final: Darwin Buffettes 7 13 55 d Southern Districts Crocs 3 3 21
Division 1 (Men's) Preliminary Final: Waratah 8 10 58 d Southern Districts Crocs 5 2 32
Grand Final Next Week: Waratah v Banks
Division 2 (Men's) Preliminary Final: Jabiru Bombers 10 4 64 d Waratah 5 8 38
Grand Final Next Week: Jabiru Bombers v Nightcliff Spartans
Under 18 (Boys): Southern Districts Crocs 13 8 86 d Nightcliff Tigers 5 6 36
Grand Final Next Week: Wanderers v Southern Districts Crocs
For a comprehensive list of all senior and junior NTFL results, go to their website at:
http://websites.sportstg.com/comp_inf...mp;a=ROUND