Territory Talent Heading East
Tuesday, February 20 2018 @ 10:02 pm ACDT
Contributed by: Wesley Hull
Views: 4,998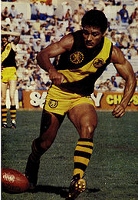 Two AFL Cairns clubs have sought out help from the west for their 2018 season campaigns. Whilst it is not the first time that talented players or coaches have come over to the "tropical north" to boost clubs, it is rare that two clubs have both announced Territorians in the same season as their potential saviours. The decisions certainly reflect the efforts that clubs in Cairns are going to in a bid to stay competitive in an ever-increasing on-field and off-field competition.
Two of the greatest names in Northern Territory football – Motlop and Davey – will have roles at the Pyramid Power and Cairns City Lions clubs in 2018, with a view to having bigger roles in the future.
[Images: Aaron Davey in Lions' colours (left) and Mark Motlop in his playing days at Glenelg (right)]
Mark Motlop is a part of a footballing dynasty in Northern Territory football. Whilst some of his relatives have had wider recognition in AFL circles (Daniel at North Melbourne and Port Adelaide, Shannon at North Melbourne [Kangaroos] and Melbourne and currently Steven at Port Adelaide after leaving Geelong), Mark has, arguably, had a greater impact on the game.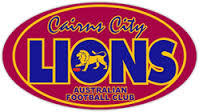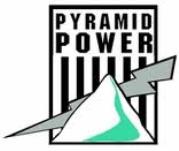 He was the first NTFL player to reach 300 games, playing 261 for Nightcliff Tigers and smaller stints at both Wanderers and Southern Districts. He also played for Glenelg in the SANFL. He won the Nichols Medal for the best & fairest player in the NTFL and won the Tigers' best & fairest award five times. As a coach, he took Southern Districts to their first flag in 1997/98, took Wanderers to a grand final and most recently steered the Darwin Buffaloes back finals football.
As stated in the Pyramid Power press release, "After years of searching, Pyramid Power Australian Rules and Sporting Club have produced a remarkable outcome with an absolutely legendary player coach, mentor, administrator and educator of AFL, Mark Motlop coming on board to help guide their reserves grade through 2018 and coach their imminent A Grade team outright in 2019."
"Mark will still be residing in Darwin for much of 2018 due to other professional and family commitments but will spend many long weekends in Cairns during the footy season guiding Pyramid Power as plans are being put into place for his move in 2019 and beyond."
"Mark's wonderful achievements in AFL span over various states and territories, and in particular the extremely strong Northern Territory Football League where he has played in and coached many A-Grade premierships."
"Marks experience, football knowledge and mentoring of all players, but particularly young indigenous players, is second to none in this sport and we are so excited to have him commit as a major part of the club's development over the next few years", club president Jimmy Floyd says. He admitted that it was incredibly exciting for the club and that he was still "pinching himself".
"Pyramid Power welcomes Mark in what we believe could be an incredible ride for this resilient and imaginative club."
The Cairns City Lions have endured a couple of difficult seasons, largely due to lack of numbers and ensuing lack of experience. Their plight was told in part with a World Footy News story last year called
48.17 (305) to 2.3 (15) – Ouch!
. That season was a catalyst for change that sees former Melbourne Demons AFL star, Aaron Davey, taking the reins at the club for 2018.
According to the Lions, "Aaron will be bringing his knowledge and experience to help rebuild and start putting procedures in place to make sure that 2017 is not repeated. Welcome Aaron." In a media release of their own, the Lions also stated that "the club is excited to continue moving forward in 2018 with strong senior and junior committees looking to further expand on last year's growth. In addition, Cairns City Lions are very excited to have appointed ex-Melbourne Demons AFL champion, Aaron Davey, to lead the club as senior coach."
Davey has spent most of his post-AFL days involved with his role as the AFL's Diversity Talent Pathway program since 2013 and AFL Victoria's Indigenous Pathways Programs Manager. He has also returned home to Darwin to play with his pre-AFL club, the Palmerston Magpies in Darwin, as well as Melbourne club Doveton.
His value at the Cairns City Lions will be next to immeasurable as he works to take a club from the brink of possible extinction to a force to be reckoned with in Cairns.
The two inclusions, Motlop and Davey, will add another layer of experience and professionalism to the league (AFL Cairns) and will have an enormously positive impact on younger players coming through the ranks, most especially young indigenous players.
It certainly appears that the move of Territory talent eastwards will be of tremendous value. The pair, along with Port Douglas coach Brad Cooper, himself a legendary player with NTFL club Wanderers, will give the AFL Cairns competition a distinctly "Top End" flavour in 2018 and beyond.
Image Credit: Mark Motlop (NT News)