Cork To Host 2018 Euro Cup
Tuesday, February 06 2018 @ 09:03 am ACDT
Contributed by: Wesley Hull
Views: 1,362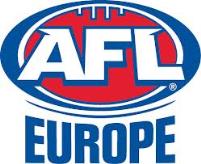 The Irish city of Cork will be the host of the 2018 Euro Cup. Better known to some for the Blarney Stone, Blarney Castle, captivating architecture and the River Lee, the city is also home to two very successful Australian Rules football teams. A bit over 250 kilometres south-west of Dublin, Cork is home to both the Leeside Lions and the UCC Bombers, and the city in the province of Munster might just be the Irish epicentre of footy at the moment.
The Leeside Lions are the current ARFLI titleholders, going back to back last year. Last weekend, the UCC Bombers also went back to back in the men's and women's competitions at the 2018 Fitzpatrick Cup for universities.
The AFL Europe website stats that, "AFL Europe is excited to announce that this year's Euro Cup will be held in Cork, Ireland."
"The Euro Cup will be held at the incredible facilities of the Cork Institute of Technology Sports Grounds and will take place on Saturday, the 13th of October."
"The annual 9-a-side tournament will see both men's and women's national teams from all across Europe competing to be crowned Champions of Europe. Last year saw a double England victory with the England Dragonslayers and the England Vixens taking out the titles, and there will be plenty of teams trying to take their crown in Cork this year."
"AFL Europe is very much looking forward to organising a fantastic Euro Cup hosted by AFL Ireland."
Not only will the event be a boost to both Cork-based clubs, it will also be a huge boost to Irish football in general with the interest generated and visitors arriving to the city. It is the first time the Euro Cup has been held in Ireland since 2011 when Belfast (Northern Ireland) held the event, and the first time for the Republic of Ireland.
This provides a golden opportunity for the Irish Warriors (men's) and Irish Banshees (women's) to seek their respective titles with home ground advantage. It also provides the reigning champions from last year in Bordeaux, France, the chance to defend titles, something that the England Dragonslayers (men's) and England Vixens (women's) will be super keen to do.