Dragons To Dance, Bulls To Follow
Sunday, February 04 2018 @ 06:44 pm ACDT
Contributed by: Wesley Hull
Views: 1,267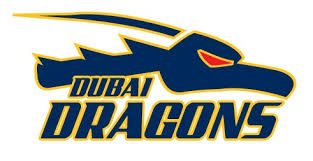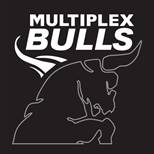 Sometimes pure statistics can be a very useful tool in assessing performance and predicting results. On other occasions, statistics are an idiot – telling nothing more than what the reader wants them to say. But a brief look at the stats surrounding the fourth round of AFL Middle East matches are enough to confirm that the Dubai Dragons will once again contest the grand final, and only a disaster or upset of Hollywood proportions will stop the Multiplex Bulls from joining them in a fourth consecutive decider.
The Dragons have four wins from four outings after their demolition of the undermanned Entertainer Dubai Dingoes. They are not guaranteed the minor premiership just yet, but cannot be overtaken now by the third or fourth placed teams – the Falcons or Dingoes. The Bulls downed the Falcons, which puts a two game buffer – and a whopping 100% percentage differential – between second and third place. The Bulls WILL reach the grand final, they just need another win to wrap it and tie a bow around it.
The Dragons got the jump on the Dingoes to hold a 21-point quarter-time lead. An eight goal second quarter saw the Dragons put the game out of each. The second half followed much the same pattern, despite the Dingoes kicking five goals in the final quarter to almost double their own score. But it was the Dragons that went on to kick the highest score of the season and snare a 93-point win. In the end it was the Dubai Dragons 25 9 159 defeating the Dubai Dingoes 10 6 66.
Whilst those devilish statistics might not show it, the Abu Dhabi Falcons have probably been the most improved team in the AFL Middle East competition this season. They have just one win from their four starts, but have been competitive in their losses to both the Bulls and Dragons. The same can be said for Friday's match with both teams playing it hard and the Falcons taking the game up to the Bulls. The final 33-point margin probably flatters the Bulls a little, but their efficiency in front of goal made a big difference in the end. The final scores saw the Multiplex Bulls 10 6 66 defeat the Abu Dhabi Falcons 4 9 33.
Round 5 will see the a double-header at The Sevens Stadium in Dubai when the Entertainer Dubai Dingoes clash with the Abu Dhabi Falcons, followed by a potential dress rehearsal for the grand final when the Multiplex Bulls take on the Dubai Dragons in a massive statement game.