Get to know new Giants recruit Courtney Gum
Thursday, February 01 2018 @ 09:24 am ACDT
Contributed by: Tash Gunawardana
Views: 1,564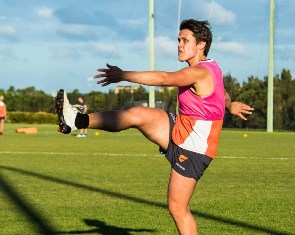 Tash Gunawardana spoke with GWS Giants recruit Courtney Gum ahead of this Saturday's AFLW Round 1 clash against Melbourne at Casey Fields.
How did it feel at 36 years of age to be drafted by the GWS Giants in the 2017 AFLW Draft?
Mixed emotions. I was really excited to be drafted and to get the opportunity to train and play at this level. There was also part of me that thought maybe it was a bit silly taking on this commitment at my age with a young family, business and a very busy life in South Australia.
Who have been the player or players at the GWS Giants that you have learnt from in your short time so far at the club?
All of them! Everyone brings their own unique story and experiences. Some have amazing technical knowledge like Alicia Eva and Jess Dal Pos. Amanda Farrugia is the most amazing leader. Then there are the young ones that show the most incredible commitment.
What did you enjoy most about playing in the 2013 and 2014 Women's Exhibition matches for Melbourne?
The standard of the football and also meeting other like minded women who aspired to play elite level sport. Playing on both the MCG and Etihad was amazing!!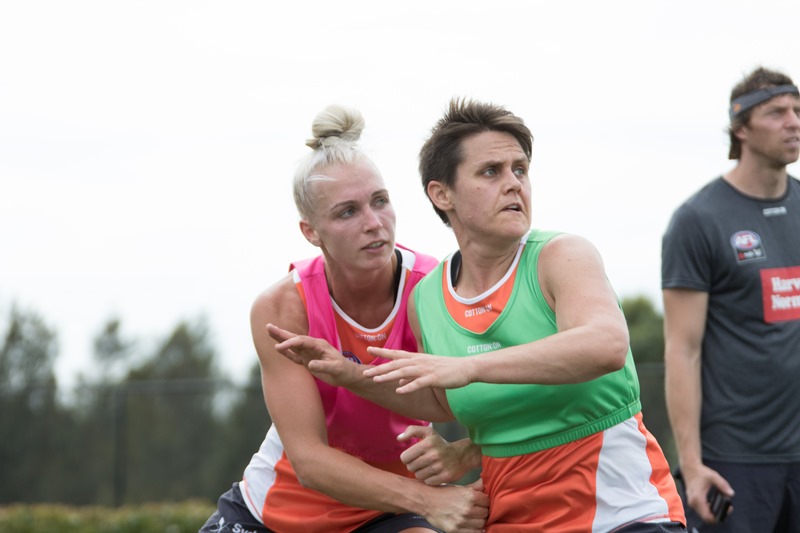 Which players past and/or present do you model your game on?
I do feel that Daisy Pearce plays a very smart brand of football. She is also super consistent which is certainly something that I try to aspire to be. I also envy Chelsea Randall's attack at the ball. It takes a real strength of character to bring that to every game.
What is your biggest sporting achievement so far?
I think possibly winning the Howarth Trophy in 2013 which is awarded to the player in the NSW leagues that has played at the highest level (this included both men and women). It was a real honour.
When did you start playing football?
My first game was in 2010 when I was 29 however I played backyard footy almost every day, a few times a day growing up in country South Australia.
What other sports did you play when growing up?
I played Netball, Basketball, and Tennis. Growing up however my recess, lunch, after school and weekend activities involved every different sport. There wasn't much else to do!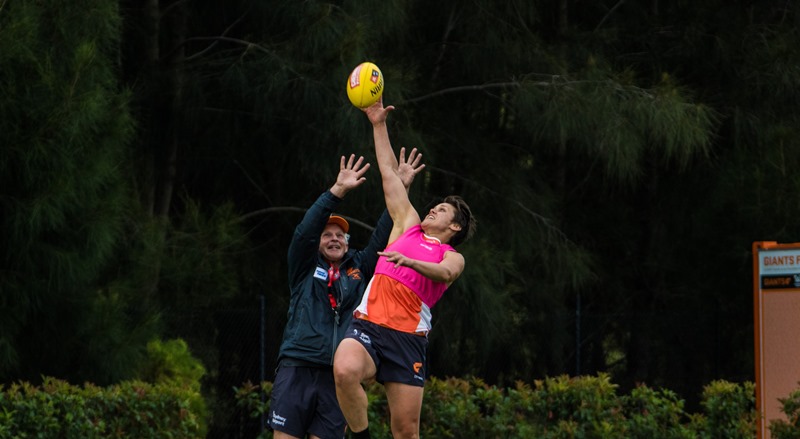 What is the best part about playing football as a woman for you?
At a personal level I love competing. Football involves quite a few different skill sets which is lots of fun. It also involves the mental side of the game which I love. Football is just a fun game to play!
In what round are you hoping to debut for the GWS Giants this year?
Ahhh… round one of course!!
What are you most looking forward to in your first season at the GWS Giants?
Definitely being in an elite (semi-elite) environment. From training, to prep to game day – it is so great to really commit to something and give it your all. It is an amazing experience to share this with peers and work towards a common goal. This hopefully translates out on the field when you play as a unit with synergy. Can't wait!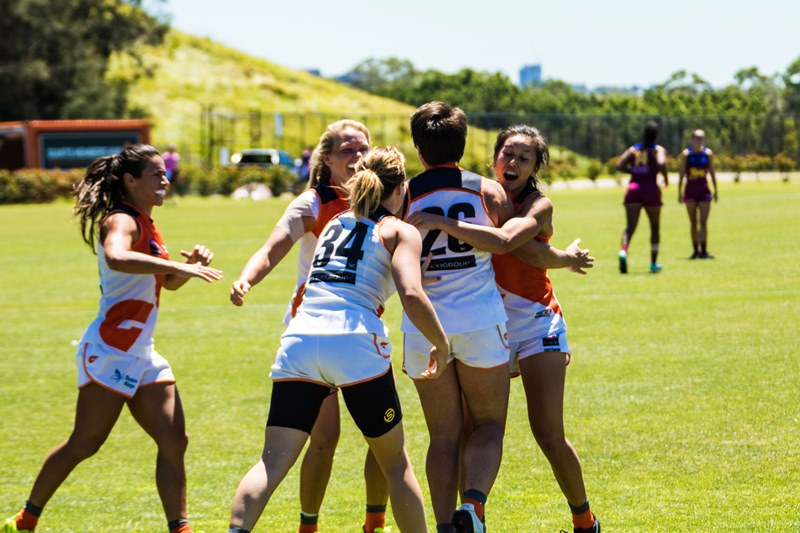 All images courtesy GWS Giants.