Jess Edwards from Wandsworth to Collingwood
Tuesday, November 28 2017 @ 03:51 pm ACDT
Contributed by: Tash Gunawardana
Views: 4,647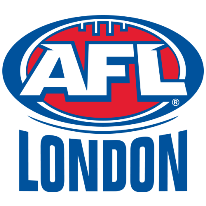 AFL London player Jess Edwards has made the journey from playing her first footy with the Wandsworth Demons, (returned home to play in Adelaide in 2017) and now has been selected to play in the Collingwood VFL team in 2018. Tash Gunawardana interviewed Edwards after her selection and asked about her footy career so far.
How does it feel to be given the opportunity to be selected to play in the VFLW for Collingwood?
I am feeling very excited and eager to get started with the new opportunity.
What is the journey that led to this signing?
After being the captain of North Adelaide in the 2017 Inaugural SANFL (South Australia Football League) season, I went back to my local team Adelaide University. With the support of my coach Krissie Steen, I sent some footage of my SANFL season to a few AFL Women's Clubs. Collingwood took an interest and I set up a meeting with Wayne Siekman and decided to trial for their VFL Woman's team. It then went from there.
How has your signing been significant for footy in the UK and internationally?
I don't really believe that my signing has been significant however having started playing initially in the UK I do believe that a pathway is forming for women. With the increase in participation in AFL for women across UK and internationally there is a real chance for exposure for international players.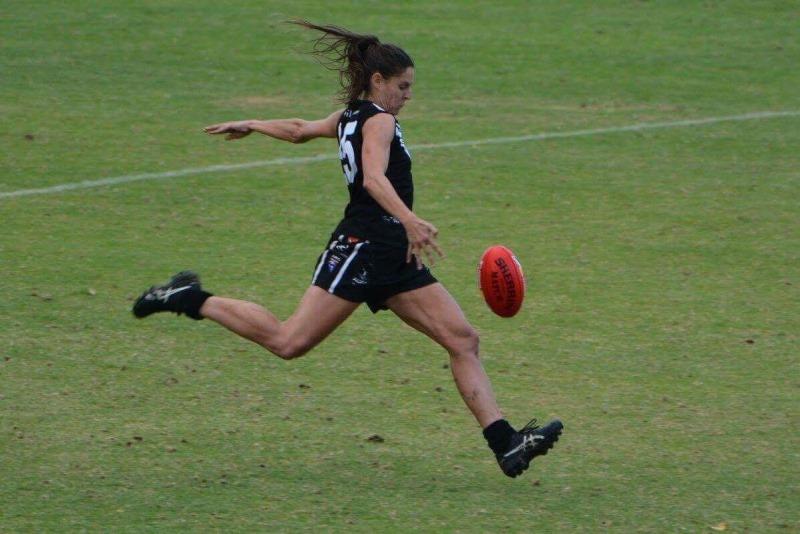 What made you go to London to play women's footy?
I was originally going to play Gaelic and teach while there. My partner and sister both wanted to play footy and found out AFL London were starting an inaugural women's league. We went out to a come and try day and met Rachel Gouldingay who introduced us to the Wandsworth Demons. They were very inclusive and had great vibe to the team.
Is footy growing in London?
Yes, most definitely. We started out with four teams when I was there and now I believe they have two divisions, with each having about 5 teams. This is a fast growth for a sport that isn't traditionally played there. It has become a great way to meet people and make new friends, but there is also fierce competition across the clubs.
Do you think there will be other players from AFL London who might be selected to play in the VFL and/or AFL?
I definitely think that there would be players that could play at the VFL/AFLW level. It would obviously be a big commitment, but there are talented players over there.
What was it like to play footy in the UK compared to Australia e.g. in the SANFL?
I do think there is quite a jump in levels and ability between these two leagues. In Australia, we have exposure to the game at a much younger age so even if you don't play you know the basic idea of the game. With exposure to good coaching and plenty of game-time the gap will begin to close. The competitiveness is certainly comparable.
Would you like to play midfield for the Collingwood VFL side like you did for the Wandsworth Demons?
I do love to run and it is one of my strengths, so I would love to play in the midfield. I love the pressure in there and the feeling of laying a successful block for my teammate. I think playing midfield for Collingwood would also be a great chance to work on my quick decision-making skills.
What other position would you like to play in your first season with the Pies?
One position I have recently been playing and grown to love is half back. I love being able to read the oppositions switch and have a little sneaky run off the halfback when I can.
What are you most looking forward to about playing footy for Collingwood in the VFLW?
At the trials and being at the Holden Centre gave me a real feeling of professionalism. I am looking forward to being part of an elite environment. The Collingwood girls were encouraging and really made you feel part of their team and family. I am looking forward to gaining the knowledge and support I need to get to the next level and hopefully being part of building a great pathway for many to follow.