Heavy Hitters Roll Into Town - CNFA (France)
Sunday, November 26 2017 @ 09:36 am ACDT
Contributed by: Wesley Hull
Views: 1,003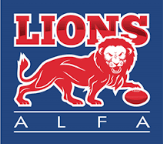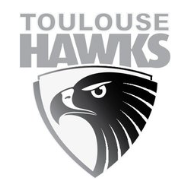 The ALFA Lions have had a rocky start to their title defence so far, losing their opening games of the season. The Toulouse Hawks spent last season assisting in the development of their cross-town rivals. Yet both of these teams threw off the various monkeys from their backs yesterday to record big wins and set up their seasons in a positive – and slightly worrying way. Two of the leagues heavy hitters are back in town.
The Toulouse derby between the Hawks and Aviators was always going to be a test for both teams. The Hawks were determined to recapture the title of Toulouse's best whilst the Aviatiors were equally determined to show how far they have grown in just over a year.
But, by quarter-time the Hawks had almost put the contest to bed with a 38-6 opening assault. Their defence was superb as they increased that to a 54-9 lead by half-time. The accelerator came down harder in the third quarter as the Hawks strolled to an 80 point lead before going on to a big win against the Aviators – their biggest yet – by 106 points. The final score saw the Toulouse Hawks hammer the Aviators 128 to 22 to stay at the top of the ladder and sound a warning to all – the Toulouse Hawks are back.
In the other game yesterday, the ALFA Lions were determined to find a victory and get their season back on rack. Last season's premiers had lost both of their opening games and desperately needed a win to stay within reach of the other potential finalists. Losses to both the Hawks and Cockatoos had seen the Lions winless for the season. Their opponents, the Perpignan Tigers, were also winless and were hoping for an upset win to give their own season momentum.
But the Lions were not in any sort of generous mood, outplaying the Tigers in every quarter and running away with a huge 133 point victory. It puts the Lions back in the finals frame with a win and a healthy percentage boost. They will need it, as their next assignment is an away clash against the well-performed Cergy-Pontoise Coyotes. For the Tigers, the loss is harsh, leaving them winless on the bottom of the ladder and playing finals aspirants (Hawks, Coyotes, Cockerels and Cockatoos) over the remainder of the season – a daunting draw.
Final scores saw the ALFA Lions defeat the Perpignan Tigers 144-11.
The Round 4 matches see the Paris teams – Cockerels and Cockatoos – on the road. The Cockerels will travel to Toulouse to meet the Aviators whilst the Cockatoos head to Bordeaux to take on the hungry Bombers.