A Day Out For The Birds – French Footy
Sunday, November 05 2017 @ 08:44 am ACDT
Contributed by: Wesley Hull
Views: 817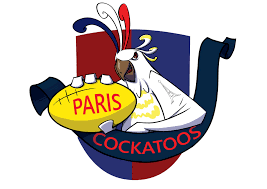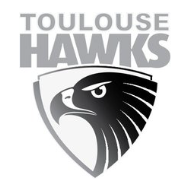 The Paris Cockatoos and Toulouse Hawks have enjoyed a big weekend with important victories over their opponents. The Cockerels travelled to Lyon to down the reigning premiers, the ALFA Lions, whilst the Toulouse Hawks were too good for the Bordeaux Bombers at home.
The ALFA Lions have learned quickly what it means to go from the hunter to the hunted. After winning last season's flag and displaying good form in the pre-season, the Lions have lost both of their opening premiership matches. Losses to both the Cockatoos and the revitalised Toulouse Hawks I the opening round have made the season much harder for the Lions – from here it has to be as close to five wins from five starts as possible to challenge again for back to back honours. A tough task.
The Cockatoos, however, enjoyed their opening win of the season. The 2015/16 premiers were determined to make up for last season's grand final loss in this rematch against the Lions. They exacted revenge for that loss to a point and are on the scoreboard with wins and a big chance to reach the finals again.
Final Scores: Paris Cockatoos 85 d ALFA Lions 67
The Toulouse Hawks made their biggest statement in their opening round when they convincingly defeated the ALFA Lions by 11 goals. We just didn't really know it then. But their follow up 60 point thumping of the Bordeaux Bombers will have send some shivers down the spine of all opposition teams. After tasting the wooden spoon last season, they have dispatched both last season's premiers and a team which won their opening match by over 200 points in fine style. Everyone now knows the threat this Hawks unit will be, and that suits the Hawks just fine.
For the Bombers it will be time to return to the drawing board and assess what went right in Round One and what went wrong in Round Two. Their promising start to the season has to get back on track quickly, starting next weekend with their clash in Paris against the Cockerels.
Final Scores: Toulouse Hawks 136 d Bordeaux Bombers 76
But for now, it has been a great weekend for the birds – Cockatoos and Hawks.
Not only will the next round feature the Bombers against the Cockerels, but the Paris Cockatoos will take on the Cergy-Pontoise Coyotes in what shapes as an enormous match for both teams as it could well shape each team's finals destiny.