Houston Lonestars at USAFL Nationals
Tuesday, October 31 2017 @ 03:41 pm ACDT
Contributed by: Joe Woodyard
Views: 925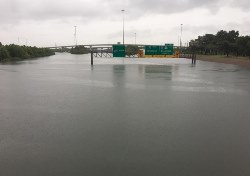 Hurricane Harvey dropped historic rainfall on the Texas coast in late August in the United States. Many locations reported at least 30 inches (76 cm) of rain. Nederland, east of Houston, recorded 64.58" of rainfall. Pearland, in Houston's southern suburbs, a reported 9.92" fell in 90 minutes.
The rain definitely affected the Houston Lonestars footy club. No players were directly affected by the effects of Hurricane Harvey, but their families definitely were. Club members worked to help many others in the aftermath. The Lonestars also pitched in financially, raising $10,000 US between several members.
Their August 26th Texas Cup triangular with the Austin Crows and Dallas Magpies was canceled. They did get back into action on September 9 with a sweep of Baton Rouge (seven points) and Nashville (a 26-point win). The Lonestars also fell to Dallas and to the Los Angeles Dragons on September 23, and went 0-2 while hosting the Magpies and Crows on October 7.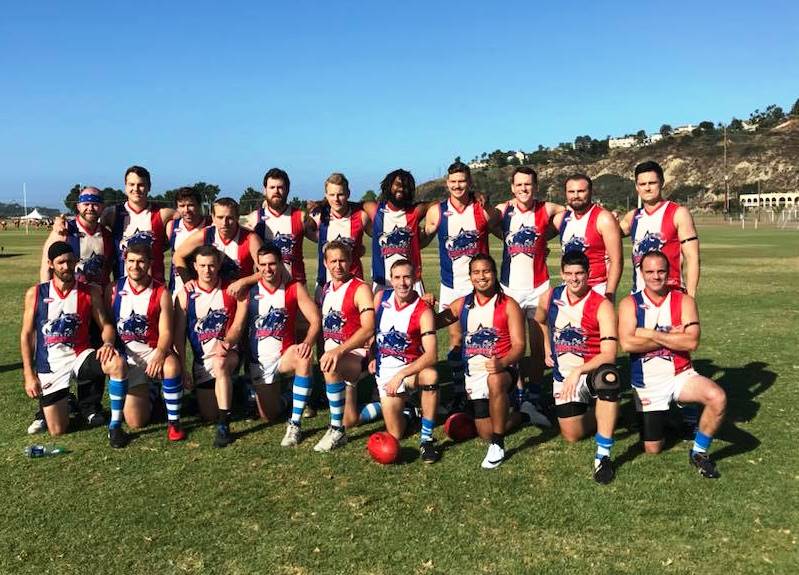 So it was against this backdrop that the Houston Lonestars reported to San Diego recently for USAFL Nationals. The Division 1 side beat the Chicago Swans by five points, but fell to Portland Steelheads and the Quebec Saints to finish 1-2 in pool play.
The Division 4 Lonestars also went 1-2 in San Diego, dropping decisions to the New York Magpies and Calgary Kangaroos, but ending on a positive note with an eight-point win over Ft. Lauderdale.
On the women's side, the Lonestars joined forces with the Dallas Magpies to form the Texas Heat. The team went 2-2 with wins over Columbus and Baltimore-Washington.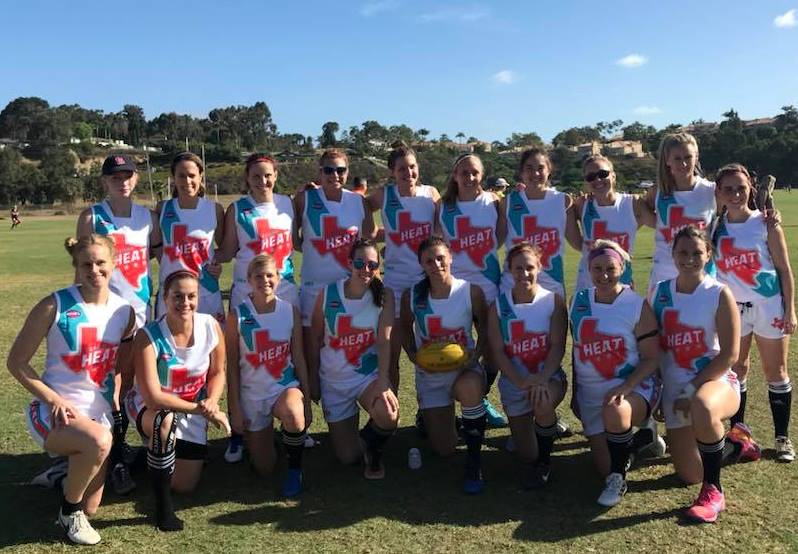 At the championship level, the Denver Bulldogs women's side were the six-time reigning D-1 premiers until losing to San Francisco last year. The Iron Maidens repeated as champions by winning the rematch in San Diego 2.2.14 to 1.0.6 for Denver.
The Austin Crows were D-1 Premiers in 2013 and in 2015-16, but it was Golden Gate who took their second premiership, and first since winning the D-2 title in 2005, beating Los Angeles 6.4.40 to 2.1.13.