Aviators & Cockerels Triumph In France
Sunday, October 29 2017 @ 04:53 pm ACDT
Contributed by: Wesley Hull
Views: 1,163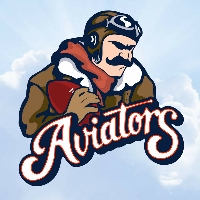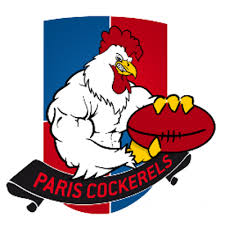 Results in the French (CNFA) Australian Rules football competition this weekend have seen the Toulouse based Aviators (formerly Blagnac Aviators) and Paris Cockerels record victories. They are important results for each team, setting the clubs up with a jump on other teams early in the season. The Aviators defeated the Tigers whilst the Cockerels downed the Coyotes.
The Perpignan Tigers hosted the Aviators and both teams fought hard throughout the match. The Aviators, in just their second season, played the brand of football that won them two matches in their maiden season. The Tigers were unlucky in some games last year and one could argue the same on the weekend. They fought the Aviators to the final siren but unluckily went down by three goals.
It makes for a tough start to the season for the Tigers, having lost both of their games this season. They will have to correct things quickly to remain in finals contention from here.
Final scores saw the Aviators down the Tigers 92 to 74.
The Paris Cockerels hosted the Cergy-Pontoise Coyotes in what could be termed a local Parisian derby. In another tight tussle, both teams fought hard for four quarters before the Cockerels held out longer to win – also by three goals and with the same score-line as the other game. The win gets the Cockerels away to a strong start, whilst the rocky start for the Coyotes continued after last weekend's game against the Aviators was postponed.
Final scores saw the Cockerels 92 defeat the Coyotes 74.
Round Three will be played next weekend with re-energised Toulouse Hawks taking on the equally resurgent Bordeaux Bombers. The ALFA Lions will host the Paris Cockatoos in Lyon. They are sure to be two interesting matches in their own right, but results will start to shuffle the deck a little to see which teams begin to break away from the others and which teams fall behind the pack a little.