Ireland name 2017 IRS Test squad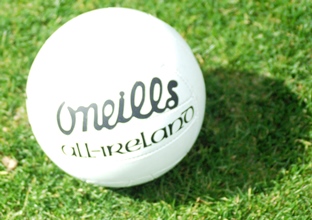 It's less than a month from the opening test of the International Rules Series, and the GAA has officially announced who will be representing Ireland at the 2017 test matches, which will be held on November 12th (Adelaide Oval) and 18th (Subiaco Oval).
County Mayo GAA leads the way with four selections -- Aidan O'Shea, Chris Barrett, Brendan Harrison, and Pearce Hanley, a former Mayo footballer who now plays for the AFL's Gold Coast Suns. Mayo's Gaelic football team were runners-up in the 2017 All-Ireland Senior Football Championship, as they lost the final to County Dublin. County Kerry, another perennial GAA contender, will be sending three players to Australia to compete in the IRS -- Paul Murphy, Paul Geaney, and Peter Crowley.
The playing list is spread across the nation, with a significant minority from the Northern Ireland counties as well. The latter is represented by three players from County Tyrone, one from County Armagh, and two from County Down.
In addition to Hanley, Geelong veteran Zach Tuohy is another Irish prospect-turned AFL footballer and will be competing in his third career IRS. A polished defender/half-forward who began his career at Carlton, Tuohy has become one of the most intriguing Gaelic-to-AFL success stories in the past decade.
Caolan Mooney will also be representing Ireland; he played six senior games for Collingwood from 2012-2014 before returning home and playing for County Down.
"We are looking forward to pitting ourselves against the best the AFL has to offer in the coming weeks," stated GAA chairman Aogán O Fearghail. "I hope the large Irish community in Australia comes out and get behind the Irish team over the course of the two games and I am confident we will see two competitive tests exemplifying the best traits of our two games."
2017 All-Ireland International Rules Series list
Chris Barrett (County Mayo)
Gary Brennan (County Clare)
Eoin Cadogan (County Cork)
Killian Clarke (County Cavan)
Peter Crowley (County Kerry)
Matt Donnelly (County Tyrone)
Kevin Feely (County Kildare)
Paul Geaney (County Kerry)
Niall Grimley (County Armagh)
Pearce Hanley (County Mayo)*
Brendan Harrison (County Mayo)
Connaire Harrison (County Down)
Conor McManus (County Monaghan)
Caolan Mooney (County Down)*
Niall Morgan (County Tyrone)
Brendan Murphy (County Carlow)
Michael Murphy (County Donegal)
Niall Murphy (County Sligo)
Paul Murphy (County Kerry)
Sean Murphy (County Carlow)
Karl O'Connell (County Monaghan)
Aidan O'Shea (County Mayo)
Sean Powter (County Cork)
Niall Sludden (County Tyrone)
Enda Smith (County Roscommon)
Conor Sweeney (County Tipperary)
Zach Tuohy (County Laois)*
Shane Walsh (County Galway)