USAFL Division 1 Men's and Women's trophies headed to San Francisco
Monday, October 23 2017 @ 12:53 pm ACDT
Contributed by: Troy Thompson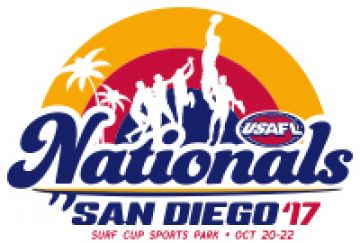 The USAFL Divisoin 1 Men's and Women's trophies headed to San Francisco after the Golden Gate Roos defeated the Los Angeles Dragons comfortably and the San Francisco Iron Maidens defeated the Denver Lady Bulldogs by 8 points.
The Quebec Saints took out the Division 2 title with a big win over Orange County.
In Division 3 it was Seattle who defeated the home team in San Diego by 7 points.
And in the Women's Division 2 the Portland Sockeyes defeated the BWE combination squad.
Full results and report of the weekend to come. In the meantime lookout for pictures and videos on our World Footy Facebook Group