Grand Finalists Back On Winner's List – AFL Middle East
Sunday, October 22 2017 @ 09:50 am ACDT
Contributed by: Wesley Hull
Views: 1,398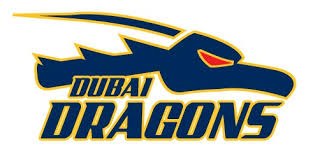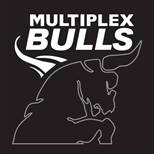 Round One of the 2017/18 AFL Middle East season got under way in Dubai on Thursday and Friday amid the warmth of the Middle Eastern climate. Last year's grand finalists, the Dubai Dragons and Multiplex Bulls, both enjoyed first up wins and have already grabbed a flying advantage over all other teams.
Thursday evening saw the season opener when the Multiplex Bulls took on the Dubai Dingoes. On a warm but pleasant evening under lights at Dubai Sports City, the Dingoes threw everything at the Bulls early. According to the AFL Middle East report:
"[The game was played in] very still and pleasant conditions - 29 degrees for the 8:30pm kick off but humidity was low. The Dingoes won the toss [and] had plenty of new faces. Captain Ben Dawson did his calf during the week and could only manage 5 minutes of game time – a big loss for the Dingoes."
"[The] first five minutes was scrappy as expected and Dingoes had plenty of forward entry but couldn't convert. The Bulls settled first and after Quarter Time never looked challenged – the Bulls were too skillful by foot and looked fitter. Small forward Jimmy Johri kicked four goals in his first game for the club and veteran full forward Jon Hickey kicked five."
The final score saw the Multiplex Bulls 18 13 121 defeat Dubai Dingoes 3 4 22
Friday afternoon at The Sevens Stadium, the Dragons and Falcons found themselves in a tougher timeslot. According to AFL Middle East:
"It was a hot day with the temperature at 38 degrees for the 4pm kick off. With a bit of swirly cross ground breeze, the Dragons won the toss. The game was a very tight tussle and this was the case for the first two quarters but Dragons went into the half 16 points up."
"The Falcons broke the game apart in the third quarter, led by Ty Farrell and Zac Moon, leading by 5 points at 3/4 time. The final quarter was a complete flip to the third and Dragons started to play the football they are known for; defence first, keep possession and wear the opponents down."
"[The Dubai] Dragons had seven new players, which might explain why it took them three quarters to get use to 9's footy and the fast paced style. The Falcons say they have 4-5 players to come back into the side and look forward to the rematch in January."
The final score in a tight tussle saw the Dubai Dragons 11 10 76 defeat the Abu Dhabi Falcons 7 5 47.
Round Two is on the 3rd November with the Abu Dhabi Falcons hosting the Dubai Dingoes, whilst the grand final rematch will see the Dubai Dragons take on the Multiplex Bulls in Dubai. Based on the results so far, another great round of footy awaits.