Buffaloes Tame Saints – NTFL
Thursday, October 19 2017 @ 09:11 am ACDT
Contributed by: Wesley Hull
Views: 1,177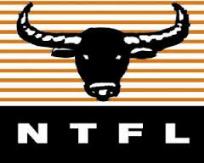 The weekend's matches in Darwin's NTFL competition saw a closer set of results as the competition entered Round Two and the settling process of the new season kicked in further. There was plenty going on to maintain high inter4est with Saints losing their second straight match to start the season, the Tiwi Bombers penalised for an ineligible player, Wanderers downing rivals Waratah and Southern Districts Crocs too good for Palmerston.
The biggest news from the round came after all matches had been completed. The Tiwi Bombers fought hard to go down to the much-improved Nightcliff Tigers – the final scoreboard margin being just 16 points. The performance was heartening for Bombers' supporters, but after a review of then weekend, Tiwi had fielded an ineligible player. Whilst they had lost anyway, the penalty was to award the result to Nightcliff as a forfeit and a 60-nil scoreline.
Last season's premiers, St Mary's, have had another rocky start to the season. After losing their first round match to Nightcliff, they had their worries compounded when the Darwin Buffaloes downed them by 14 points. Darwin are now undefeated after two rounds as are Wanderers, Crocs and Nightcliff.
Wanderers had a convincing win over Waratah by 40 points whilst Southern Districts downed Palmerston by the same margin.
Interestingly, after just two rounds there is already a two game gap between the top four and bottom four teams with four undefeated teams and four teams yet to record a win.
Scores:
Darwin Buffaloes 11 13 79 d St Mary's Saints 9 11 65
Nightcliff Tigers 15 12 102 d Tiwi Bombers 13 8 86 (amended to read as forfeit 60-0 after penalty)
Southern Districts Crocs 16 15 11 d Palmerston Magpies 11 5 71
Wanderers Eagles 12 9 81 d Waratah Warriors 6 5 41
Next Round:
Nightcliff v Wanderers
Darwin v Tiwi Bombers
Palmerston v Waratah
Southern Districts v St Mary's