From Big Things, Little Things Grow
Monday, October 09 2017 @ 10:32 pm ACDT
Contributed by: Wesley Hull
Views: 1,595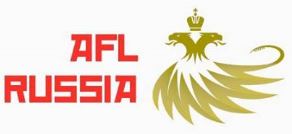 Drive across Russia. Go on, I dare you! Its size is almost incomprehensible. Suggest you pack a sandwich. It is the largest country in the world and according to Wikipedia it covers one eighth of the habitable land mass of the earth. It cover over 17 million square kilometres. If this doesn't yet have your attention as to its staggering size, try this. To travel from, say, St Petersburg in the west to Vladivostok in the east is not much short of 10 000 kilometres. Recommend you leave early.
The nation is almost too enormous to describe. Yet, if we change the context to Australian Rules football, they are but a mere minnow in the footy pond. Many footy nations are still described as being in their infancy. Russian footy is still in the crib.
That is what makes last weekend's first Euro Cup win since 2011 for the Russian Czars so wonderful. A team representing a microscopic level of interest within a nation has just planted the seed for something bigger to grow. One win might not be seen as a big deal, but to those who have been developing the game in Russia that win was the equivalent of crossing the Himalayas.
The scoreline wasn't compelling – they defeated the newly returning Switzerland team 33 to 19…just over two goals. But the margin was irrelevant. For the first time since they first played at a Euro Cup in 2011 they won a match, and that is enormous for Russia.
Since the early days in Moscow when a brave few tried to sell the game to frost-bitten ex-pats or confused locals, the game has been growing. Where once a competition was created with a few local Moscow teams coming together a few times a year, a national competition now exists between the teams from Moscow and St Petersburg. Not only is there a competition between those two cities played across the year, there are also small local teams within each city to develop skills and create playing opportunities as often as possible. It is mostly informal, but it is happening.
In 2011, Russia first dipped their toes into the Euro Cup. The results were unspectacular, two wins against fellow minnows Catalonia and a weakened Denmark, however the impact of travel saw them retire from the competition until 2016 in Portugal. Once again the Russians were whipping boys on the scoreboard, but general chit chat suggested that something had changed and the Russians were better, smarter, tougher.
Then along comes 2017 in Bordeaux, and with it the Russian Czars. Through the preliminary rounds it was the same story. Three pool losses and a battle for a best possible Plate finish. This was the business end of the day – finals, if you like – and the Russians were to meet the also winless Swiss Mountain Cocks.
The culmination of previous efforts, game development in Russia, better understanding, greater belief and a feeling of belonging on an international stage came together to see the Russians win their historic first Euro Cup match since 2011. On the grander scale of things a small win. From the Russian point of view it was a great moment. It was a moment of vindication for all that had come before and of genuine excitement for what may lie ahead.
For a long time Roger Scott and his AFL Russia team managed to get teams like the Russian Shooters, Space Pirates, SKA (Sports Club of the Army), Slavs and Thrashers onto the football fields of Moscow in local competitions such as the Gagarin Cup, Concrete & Steel Cup and any other opportunity. They dreamed of one day seeing Euro Cup success.
Now, the more recent custodians at the Lazy Koalas team in Moscow and the St Petersburg Cats have come together to make those dreams happen. One can never underestimate the power of just one win. Success must always begin somewhere.
On a playing field in Bordeaux, France, that success sprouted its first tendril. Russian football may never be the same. We are all familiar with the phrase "from little things, big things grow".
Well, perhaps the Russians have proved that the opposite is also true. In a massive country that almost defies size, a tiny sport just took another step forward.
From big things, little things also grow.
Congratulations to the Russian Czars Australian Rules team. May your Euro Cup success be the first of many great days to come.