Premiership Updates – Europe
Friday, September 29 2017 @ 01:11 pm ACST
Contributed by: Wesley Hull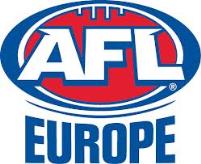 As the AFL world turns its attention to tomorrow's AFL Grand Final at the MCG between the Adelaide Crows and Richmond Tigers, Most of the European leagues have had their seasons decided in recent weeks. Following is a brief rundown of results for 2017.

As previous reported, the Manchester Mozzies won the AFLCNE premiership this year against the Nottingham Scorpions (see: The Mozzie Blueprint – Four Flags In a Row) and the Greater Glasgow Giants took out the SARFL flag in Scotland (see: One Giant Leap For Scottish Footy).

In Ireland, the Leeside Lions took out the ARFLI premiership, downing the South Dublin Swans (see: Leeside Lions Defend Title – 2017 ARFLI Premiers), whilst in Germany it was the Berlin Crocodiles winning the AFLG flag (see: Historic Crocs Complete German Fairy Tale).
Recently, the Wandsworth Demons narrowly defeated the North London Lions to take the AFL London premiership by just three points. The final score saw the Demons hang on in an enthralling final, winning 4 14 38 to 5 5 35.

In Croatia it was the Sesvete Double Blues that reigned supreme over the Zagreb Cvjetno Dockers, taking the premiership with a hard-earned 16-point win. The final score saw the Double Blues 77 defeat the Dockers 61.

(Picture: Sesvete Double Blues and the Zagreb Cvjetno Dockers)




The Södermalm Blues won the SAFF (Stockholm Australian Football Federation) premiership by what was a comfortable final margin of 19 points. But it wasn't always that way, with scores locked together at three-quarter time on one of the wettest match days of the year in Sweden. A powerful final quarter by the Blues (a team that only just reached the finals) saw them triumph with a final score of 8 7 55 to the Solna Axemen 5 8 38.

In Denmark, the DAFL champions were the Copenhagen Barracudas after downing the Farum Cats by a comfortable 49 points in the Grand Final. The Cats led at half time, and just five points separated the two teams at the final change. But a powerful seven goal to nil final quarter saw the Barracudas run out 19 7 121 to 11 6 72 victors over the Cats.

In Russia, the St. Petersburg Cats won the AFL Russia Championship over the Moscow Lazy Koalas. Whilst in Finland it was the Helsinki Heatseekers victorious for 2017 over the Vaasa Wombats.

Comments (0)
---
World Footy News
http://www.worldfootynews.com/article.php/20170929131158445