New NAB AFLW teams in 2019 and 2020
Wednesday, September 27 2017 @ 12:28 pm ACST
Contributed by: Troy Thompson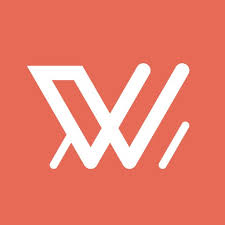 MEDIA RELEASE FROM THE AUSTRALIAN FOOTBALL LEAGUE
AFL Commission establishes benchmarks for success
The AFL Commission has outlined a plan for the NAB AFLW expansion, with six clubs being granted licences for women's teams for 2019 and 2020.
The AFL Clubs to receive NAB AFLW licences are:
2019: North Melbourne Football Club and Geelong Football Club
2020: West Coast Eagles, Richmond, St Kilda and Gold Coast SUNS
The AFL Commission has also sent a clear message to every club with a women's team that the overall health of the new league and the ongoing commitment of clubs will be monitored by the AFL.
The AFL has set financial, talent development and organisational requirements for all clubs to meet, and the AFL Commission will monitor those requirements and the overall health of the NAB AFLW competition during the expansion process.
AFL CEO Gillon McLachlan acknowledged that the decision on expansion had been very challenging.
"The AFL Commission has had to balance the aspiration of creating the best professional women's competition in Australia with maximising engagement and opportunity through our clubs," Mr McLachlan said.
"We congratulate the successful clubs, but also caution all our industry that this league is still young and requires not just passion, but continued hard work to build solid foundations.
"The responsibility of every club granted a license in 2019 and 2020 is that they work with the AFL to ensure that participation turns into talent, and that passion turns into fans, membership and partnerships.
"The overall health of women's Australian Football and the national league has guided the AFL Commission's decision and to this end, the AFL has outlined clear requirements for every club in the competition," he said.
Mr. McLachlan said that Hawthorn and Essendon had put in very strong submissions, and there was no doubt about their commitment to the women's game.
"We will work closely with Hawthorn and Essendon to build the foundations of the women's game to ensure the talent is there for two new AFLW teams based in Victoria as soon as possible.
"We expect the whole industry to be committed to women's football and to help us work to build the foundations for every club, including in future the Sydney Swans and Port Adelaide, to participate in the women's league.
"The success of women's football is ultimately dependent on our whole industry working together," Mr McLachlan said.
The AFL is currently in the process of recruiting a new Head of Women's Football to lead the growth of the women's game through this period of expansion.
Josh Vanderloo who has overseen the establishment of the league over the past two years will move into a newly created role as Head of Competitions & Player Movement.
Comments (0)
---
World Footy News
http://www.worldfootynews.com/article.php/2017092712455335