One Giant Leap For Scottish Footy
Sunday, September 17 2017 @ 08:50 pm ACST
Contributed by: Wesley Hull
Views: 1,599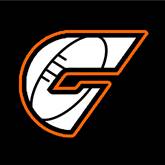 The Greater Glasgow Giants have etched their names in the AFL Scotland/SARFL history books by downing the Kingdom Kangaroos last month in the 2017 grand-final. The final scores saw the Giants win the match 18 9 117 to 11 13 79 by 38 points to win their first SARFL flag after three attempts.
The result either way would have made history, with the Kingdom Kangaroos also chasing their maiden premiership playing in their first SARFL grand-final. But the day belonged to the Giants, as they added their club name to the premiership honour roll.
The match started with anything but a Giants win on the cards. The Kangaroos stormed away to an early 40 to 9. By half-time, however, the Giants had clawed their way back to be on level terms at the main break, both teams locked on 49 points.
The "premiership" quarter, or better known as the third quarter, was a tight scrap as both teams were determined to be in apposition to win by the final change. The Giants held sway, but not by an insurmountable margin. Less than two goals separated the teams at the final change with the Giants leading the Roos 74 to 63.
Everything came down to the final quarter and the Giants were simply too good, running away with the game to record their first flag. The Giants' players could celebrate whilst the Roos would lick their wounds, disappointed in the outcome but also secure in the knowledge that they were a new force on the Scottish Australian Football landscape. They will have learned an enormous amount about how to play in finals and combined with their newly found belief in their ability, the Kingdom Kangaroos could be on the verge of a new, exciting and successful era.
The SARFL competition, for so long dominated by the older clubs – the Edinburgh Bloods and Glasgow Sharks – has now seen a genuine changing of the guard. That is a credit to the clubs, but also to Scottish football in general, as the success of the newer clubs will send a positive message of growth for the future of the game.