Wandsworth Demons Through To Grand Final
Thursday, July 27 2017 @ 10:36 pm ACST
Contributed by: Wesley Hull
Views: 650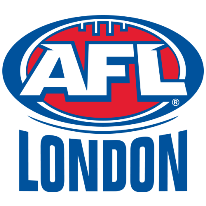 After the weekend's semi-finals, the Wandsworth Demons are the first team through to the AFL London Grand Final. Their win over the West London Wildcats, and the North London Lions own victory over the London Swans has set up a Wildcats versus Lions Preliminary Final this weekend.
In tough conditions, the Demons and Wildcats slugged out a low scoring match. Both teams have proven themselves capable of high scores all season, but a combination of weather and two very determined defences kept the scoring down and made for a close match all day. In a game described as an arm wrestle, it took a goal from the Demons in the final minute to win the game.
The final score saw the Wandsworth Demons 4 6 30 defeat the West London Wildcats 3 10 28.
It was a great day for the Demons all round with four of their teams going through to the Grand Finals on August 5th.
In the other semi-final, the North London Lions ended the season for the London Swans with a 66 -point victory. The Swans were gallant but outclassed on the day against A Lions outfit that was determined to get through to the bigger games and possibly pull off another upset by pinching a flag from third place.
The final scores saw the North London Lions 17 7 109 defeat the London Swans 6 7 43.
The Lions will fancy their chances against the Wildcats, having beaten them recently in Round 8 by just eight points at the same venue as this weekend's final – the Albert Road Recreation Ground. It is sure to be a huge match and the Wandsworth Demons will certainly be watching the game closely.
Prior to the finals, the Round 10 results saw:
Wandsworth Demons 18 2 110 d London Swans 4 5 29
North London Lions 15 10 100 d Wimbledon Hawks 8 12 60
West London Wildcats 28 18 186 d South East London Giants 2 3 15