Edinburgh Bloods Claim Finals Berth
Monday, July 17 2017 @ 06:16 am ACST
Contributed by: Wesley Hull
Views: 721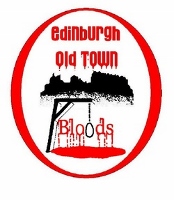 In a battle befitting first versus second on the ladder – and very possibly a grand final preview – the Edinburgh Bloods ensured they would play finals by bringing down the previously undefeated Greater Glasgow Giants. In a season that has seen many games go down to the wire, the Bloods held their nerve to claim a 110 to 102 victory.
The Giants had already claimed the first finals berth due to their previously undefeated reign at the top of the SARFL ladder. It was a game which the Giants could probably afford to lose in some respects – better a loss now and galvanise for finals – but they would still be disappointed at giving the Bloods a psychological edge so close to finals time.
The result means that the Kingdom Kangaroos and the Glasgow Sharks will now fight for the only remaining finals spot, though not against each other. The Kingdom Kangaroos must host a rebounding Giants and will be looking to win…or at worst, not lose by a big margin. The Sharks play the following week and would need to defeat the Bloods by a significant margin (and hope for a Kangaroos defeat next weekend) to jump into the preliminary final. It will make for an exciting final two weeks of the home and away season.
The Edinburgh Bloods would have been very aware of the ramifications of a loss and played to ensure they could pull of the upset victory and secure finals. The game was described on the Bloods' Facebook page as follows: "The Bloods secured a finals spot with a 110-102 victory over the Giants. A brilliant 2nd quarter for us followed by a disastrous 3rd quarter meant an exciting final period of the game. In the end we did enough to get the win. Many thanks to the Giants for another close game played in fantastic, fair spirits."
The season is now at the business end with all teams to play one more match before finals. All teams have plenty to play for and all are still in with varying chances of playing finals. Buckle up, it's going to be a fast finish.