Script Re-Writes for AFL London Competition
Friday, July 14 2017 @ 10:51 pm ACST
Contributed by: Wesley Hull
Views: 601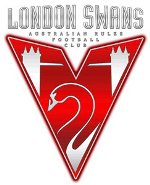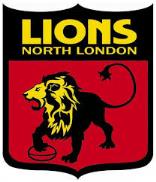 Just when the script appeared to be settled after Round 8 results, along comes Round 9 with some new plot twists to shake up the competition with just one home and away round to go. The West London Wildcats were locked in a battle for top spot, until the North London Lions defeated them. Of equal significance – or greater depending on your point of view – was the London Swans efforts to defeat the Wimbledon Hawks and usurp them in the top four.
The Lions hosted the Wildcats and in a tough and close match it was the ions that found the little bit extra to get them over the lie by just nine points. Granted the result could have been greater had the Lions kicked straight, but they did enough to keep their heads in front at the final siren – and that's what counts. The final score saw the North London Lions 7 16 58 defeat the West London Wildcats 7 7 49.
The London Swans simply had to win against the Wimbledon Hawks to play finals. Thy went into the match a game behind the Hawks but with a better percentage. As required, they did win and are unlikely to drop. Whilst they come up against the top team, the Wandsworth Demons, the Hawks have just a tough a challenge against the Lions at their North London home. Percentage could still be a factor however, so both sides will fight tooth and nail to hold a finals place. Final score saw the London Swans 10 8 68 defeat the Wimbledon Hawks 7 10 52.
In the other game, the Wandsworth Demons did what was needed to down the gallant South East London Giants. The win as good as secured the minor premiership for the Demons, but once again in their first season in the Premiership Division, the Giants fought hard. The final score saw the Wandsworth Demons 12 16 88 defeat the South East London Giants 8 5 53.
This weekend's final home and away round will see:
London Swans v Wandsworth Demons
North London Lions v Wimbledon Hawks
West London Wildcats v South East London Giants